Podcast: Play in new window | Download
Subscribe: Apple Podcasts | RSS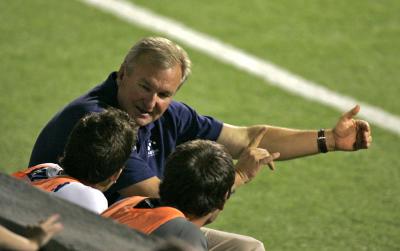 I think we all have experienced the frustration of running a session on a particular topic where the players performed well and appeared to understand the points we were making but then you don't see any of those ideas being used in the next game.
This week I talk about this issue with Bob Warming, Head Men's Soccer Coach at Penn State University. This is the second time Bob has been on the podcast. If you haven't listened to our discussion in Episode #8 on The Triangle Training Method, I would encourage you to go back and listen because Bob shares why he developed this training method and how it can help your players.
In this episode Bob and I talk about how coaches can ensure a greater transfer of training between what they do in practice and the games on the weekend.
Bob talks about what coaches shouldn't do in their training session, the coaching points that he repeats time and again with his own players, the REAL purpose of passing and possession, as well as his three key factors to achieve the greatest transfer of training possible for your players.
I will have a complete transcript of the discussion in the printable show notes that will be posted shortly.
If you are interested in more information on The Triangle Training Method you can visit TheTriangleTrainingMethod.com.
If you decide to purchase some Triangles be sure to enter WCC at checkout to receive 20% off.
Printable Show Notes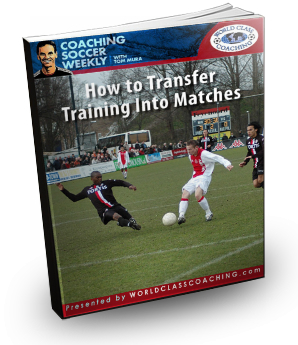 The show notes for each episode are accessed through the WCC Training Center.
They are FREE but you will need at least a Free Membership to the Training Center in order to view and print them.
Click on the image of the notes and if you're already logged in to the Training Center you'll be taken to the Podcast page. If you're not logged in your be taken to a login page where you'll also be able to login or register if you are not already a Member.
Remember!
Make sure you subscribe to Coaching Soccer Weekly through iTunes, or your podcast provider of choice, to be sure you never miss an episode.
We would appreciate it if you would leave us a 5 star rating and a written review on iTunes to help spread the word about the show and the information that we are sharing here.
In the Next Episode
In next week's episode I'll share a three-week microcycle to train combination play. You can use these sessions with players of just about any age or ability level.