Thank you to all of our Sponsors of Coaching Soccer Weekly!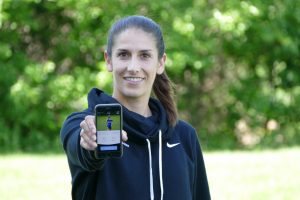 Coupon Code:  COACHINGSOCCERWEEKLY10
Do you wish your players would spend more time on their individual training? At Coaching Soccer Weekly, we have a special hook-up with the Techne Futbol app, created by U.S. National Team player Yael Averbuch. You can learn more at technefutbol.com. Mention you heard about Techne on Coaching Soccer Weekly for a discount and other special perks!
Social
Twitter: Yael_Averbuch, TechneFutbol
Instagram: yaelaverbuch, technefutbol

https://www.avantisports.net/
10% off Coupon Code: CSW21
Avanti is a soccer focussed Canadian sports brand started in 1987 offering the most extensive line-up of equipment for teams, coaches, referees, trainers and field technicians.  Avanti was the first manufacturer to offer custom soccer balls to the North American market.  
Avanti will provide a discount coupon offering 10% off our products to followers of your podcast  (Coupon #CSW21, active now!)
 patented "Summit Hybrid Soccer Ball"
Avanti has provided an in-kind trade of Folding Soccer Goals at a significant discount in return for advertising in the next four segments of your Coaching Soccer Weekly podcast beginning June 20th, 2021.
   Avanti and its partners hold the global patent on this product which is taking Europe and the Americas by storm. It employs the newest technology in soccer balls in decades featuring sewn and thermally fused panels for a strong and true ultra-performance soccer ball.
A wide variety of portable soccer goals.
Our professional soccer goals with an industry-leading 10-year warranty.
Everything you can imaging for new and seasoned soccer referees.
Custom canopies.
"Blast" Custom soccer uniforms
Soccer coaching magnetic boards

BlazePod is a smart light-based reflex training system that brings an element of competition to your workouts, offering a fun way to improve your agility, balance, coordination, reaction time, strength, and more.
Special Coaching soccer weekly link: https://www.blazepod.com/segev-rabinoviz