Podcast: Play in new window | Download
Subscribe: Apple Podcasts | RSS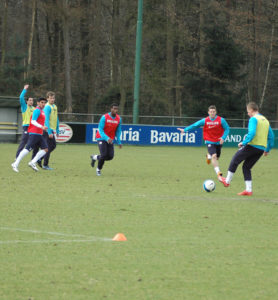 The end of the fall outdoor season is a great time to evaluate the progress of your team. I had one of my teams finish the season 8-0. That might sound great but I think it also begs the question: Where they in the right division to maximize their development?
There are many factors that go into the proper placement of a team in a league or tournament. If you put a team in a division below their ability they won't be challenged so they won't grow. If you place them too far above their ability level then they'll be unmotivated because they never experience success.
I generally place my teams division relative to their standing in our club during the fall season. For example, I put our top U11 team in the top division of U11. But since they won the division easily in the fall, I'll place them in with the U12's next spring.
This might seem obvious but often times teams play up from the start to play tougher competition from the outset. This year that was tougher to do because everyone had new teams due to the change in the age groups.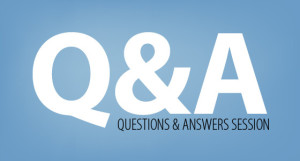 This week's question comes from Seth. He explains a bit about his background and then says,
"Here is the challenge. Our teams are a mix of kids usually spanning 3 age groups. I am constantly challenged to coach to this cross section of age and certainly a wider variety of skill levels than the teams we play. Most clubs form several different select, premier or club teams at each age level and for the most part have relatively common talent level.
While this age/skill level discrepancy does present challenges on the practice field, where it really becomes a challenge is managing playing time in matches. On the one hand I buy into the "player development" over "getting the result" mindset but usually the "getting a result" issue is driven by the kids. Last Saturday we had a very tight and exciting match and it was so obvious to ALL the boys that when I subbed certain players the balance of the game shifted dramatically.  My current policy is that I try to "provide at least half a game playing time for each kid…averaged over the season" so that if they only got 10-15 min in one game they can get 40 or more in a different match. So far this works out but it kills me and I lose sleep over whether I am managing this correctly…..How to effectively develop at the same time, on the same team and in the same matches, both the "elite player" playing at age, and the kid 2 years younger that doesn't want to play rec any longer but doesn't quite fit into our team from a physical stature or skill standpoint."
I share my thoughts and how I approach this challenge with my teams at the start of this episode.
Encouraging Communication
Communication between players is vital in a game where the play flows freely with no timeouts, and few set plays. It's not enough to tell them, 'You've got to talk out there!' We need to train our players what to say and when to say it. Once you decide on a common language then you have to make talking to each other a habit. There's no quick way to do this. Today I describe how I encourage communication between my players and make talking to their teammates as much of a habit as striking the ball properly.
Check out the show notes for the complete diagrams and descriptions of the training session that I often use to focus on the importance of communication on a soccer field.
Printable Show Notes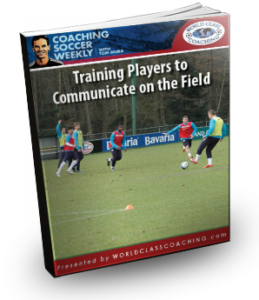 The show notes for each episode are accessed through the WCC Training Center.
They are FREE but you will need at least a Free Membership to the Training Center in order to view and print them.
Click on the image of the notes and if you're already logged in to the Training Center you'll be taken to the Podcast page. If you're not logged in your be taken to a login page where you'll also be able to login or register if you are not already a Member.
Remember!
Please share your thoughts on the podcast through social media to help us spread the word about the information we're sharing to your network of coaches. Please share www.CoachingSoccerWeekly.com and include #CSW THANKS!
Thank you for listening to this episode! If you enjoyed it, please feel free to share it using the social media buttons on this page.
I'd also be VERY grateful if you could rate, review, and subscribe to Coaching Soccer Weekly on iTunes, Google Play Music or wherever you get your podcasts.
In the Next Episode
Next week I'll talk about the importance of your players knowing WHY their doing a particular drill, exercise or small-sided game. Making sure that you directly relate training to games is the best way to ensure the maximum transfer of training.