Podcast: Play in new window | Download
Subscribe: Apple Podcasts | RSS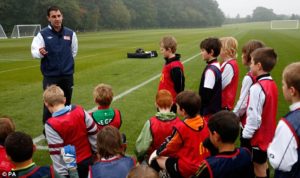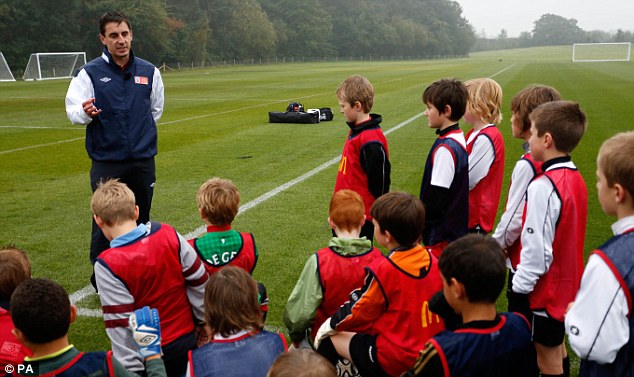 It's hard to believe that this is the 80th episode of Coaching Soccer Weekly! That's more than 38 hours of training sessions, commentary and interviews.
I really appreciate everyone who takes the time to listen and especially those who contribute to discussions in the comments section of each episode, review the podcast on iTunes or send me emails with questions and suggestions.
Hopefully the information I share here helps you and your players get more enjoyment and development out of playing the game we all love.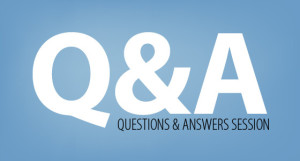 This week's question asks about ways to train triangles of support especially for the midfield three in a 3-2-1-2 9 v 9 formation.
Michael asks, "I have a question regarding the 9v9 drills for the triangle in the midfield. I play a 3-2-1-2, which comes out to a triangle in the middle. I use my outside backs to go into the midfield, so far its been working,  and of course work in progress. Can you suggest any particular drills for that triangle?   My team has been using the triangle training method and their passing and thought process has been terrific. Any thoughts you could share will be appreciated. 
I share a session that I recently did with one of my teams on this same topic as well as a possession game that I think would be a great way to train the midfield three to work better together defensively and in transition.
The Importance of the Players Knowing Why
In this episode I talk about why it's important for the players to know WHY they're doing something. There's a danger in just putting drills together and running your training session because there won't be any connection to the game. The players will likely just go through the motions and complete the session but not really get anything out of it.
If they see the connection they'll be able to train as if their playing. It will prepare them for what they'll see in the game.
I share ways to structure activates that will make them more relatable to the game as well as why I don't think small-sided games are always the answer
There are two opportunities in every training session that I think a lot of coaches miss. I tell you what they are and how they can help your players get more out of every training session you have with them.
Printable Show Notes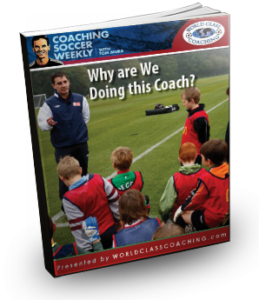 The show notes for each episode are accessed through the WCC Training Center.
They are FREE but you will need at least a Free Membership to the Training Center in order to view and print them.
Click on the image of the notes and if you're already logged in to the Training Center you'll be taken to the Podcast page. If you're not logged in your be taken to a login page where you'll also be able to login or register if you are not already a Member.
Remember!
Please share your thoughts on the podcast through social media to help us spread the word about the information we're sharing to your network of coaches. Please share www.CoachingSoccerWeekly.com and include #CSW THANKS!
Thank you for listening to this episode! If you enjoyed it, please feel free to share it using the social media buttons on this page.
I'd also be VERY grateful if you could rate, review, and subscribe to Coaching Soccer Weekly on iTunes, Google Play Music or wherever you get your podcasts.
In the Next Episode
Next week I'll be talking to Sean Pearson who is the author of 433 v 4231 which is a detailed overview of how Jurgen Klopp's Liverpool compares to Jose Mourinho's Manchester United. It's a very interesting look at two of the most popular systems and how these coaches adapt them to their particular style of play.