Podcast: Play in new window | Download
Subscribe: Apple Podcasts | RSS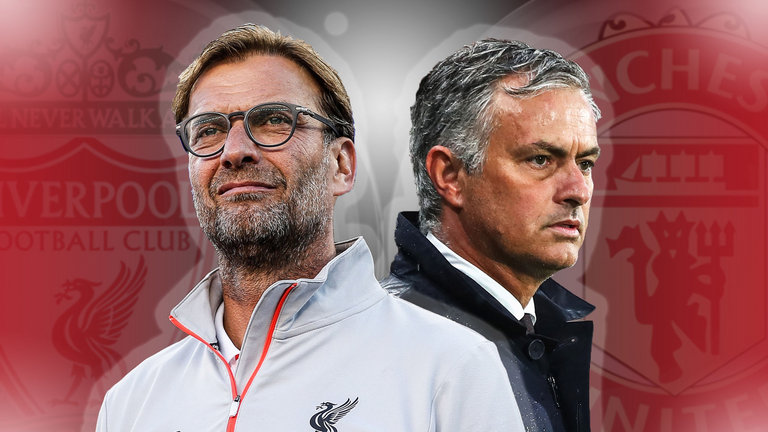 Over the last couple of week's I've been completing referee re-certification courses for both outdoor and Futsal.
We all complain about the quality and shortage of referees. I think it's important that coaches don't just talk about it but do something to correct the problem.
I'm not able to referee a lot but I pick up games when I have a gap in my coaching schedule. If every coach in the area just did a couple of games each weekend then we'd be able to solve much of our problem with referees.
I also think it's important for coaches to have an good understanding of the rules so that they can pass that on to their players. This is especially true these days as the rules are evolving so quickly.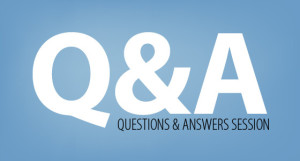 This week's question is about which type of soccer ball to use while training indoors during the winter.
John says,
"In Minnesota, we are forced to practice indoors November – May.  When training in a school gymnasium do you recommend using a regular ball or a heavier futsal ball.  We are training for outside play, not a futsal league."
There are benefits to using both types of soccer balls. I talk about them and the other ideas that I take from, 'Brazilian Training Games' in this episode.
Today's Interview
I'm talking with Sean Pearson about the systems of play used by Jose Mourinho at Manchester United and Jürgen Klopp at Liverpool. We discuss the different approaches of these to managers and how they fit well with the clubs they are working with.
Specifically we discuss the strengths and weaknesses of the 4-3-3 Klopp uses and the 4-2-3-1 employed by Mourinho. We also look at the key factors that youth coaches can take away from watching these teams to apply to the teams they coach.
These are two coaches that are working with teams at the highest level but looking at what they do and why they do it can improve our understanding of the game so that we can provide a better training environment for the teams we work with.
Printable Show Notes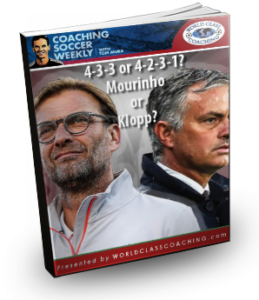 The show notes for each episode are accessed through the WCC Training Center.
They are FREE but you will need at least a Free Membership to the Training Center in order to view and print them.
Click on the image of the notes and if you're already logged in to the Training Center you'll be taken to the Podcast page. If you're not logged in your be taken to a login page where you'll also be able to login or register if you are not already a Member.
Remember!
Please share your thoughts on the podcast through social media to help us spread the word about the information we're sharing to your network of coaches. Please share www.CoachingSoccerWeekly.com and include #CSW THANKS!
Thank you for listening to this episode! If you enjoyed it, please feel free to share it using the social media buttons on this page.
I'd also be VERY grateful if you could rate, review, and subscribe to Coaching Soccer Weekly on iTunes, Google Play Music or wherever you get your podcasts.
In the Next Episode
I'm taking next week off for the Thanksgiving Holiday here in the U.S. but I have a number of topics that I'm working on for future episodes including: The differences between Futsal, indoor, and full field options in the winter months, training movement at restarts, and a commentary on how we are stealing our player's learning opportunities.