Podcast: Play in new window | Download
Subscribe: Apple Podcasts | RSS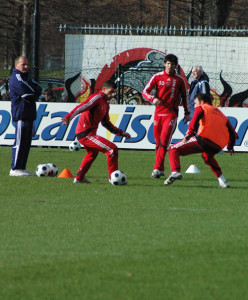 This week I discovered that the training session I did on give-and-goes helped my young players better understand how to stay onside. The coaching point for the wall passer is to stay on the shoulder of the defender. This creates an angle to receive and pass around the defender.
When one of my players was offside a couple of times during the game I told him to, 'Stay on the shoulder of the defender until the ball is played just like in the give-and-go.' You could almost see the light bulb go on over his head!
The rest of the game I could see the players watching the defender and moving to stay on his shoulder. They weren't always able to say onside but they understood what they were trying to do.
The discovery of this 'crossover' effect was exciting because I would never spend a training session working on staying onside but being able to relate the work on give-and-goes to staying onside made that session more than twice as effective.
Adjustments to Small-Sided Game
Small-sided games are an important part of our training sessions. They help to create the link between the technical and tactical work we do with our teams and the games they play on the weekend. Using different rules and adjustments to your small-side games will help your players to focus on the aspects of the game you're trying to teach. This week I share many of the ways that I adjust my small-sided games to get the most out of them.
Traditional Adjustments
Limit Touches

Two
One
Fake Each Time
One/Two/Fake before Two
 Only Count One Touch

Require touches
Dribble Forward – Pass Back
Sprint After Pass

Any Direction
For 1-2
For Overlap
Drop Off

Match Up
No Talking
Shape of the Field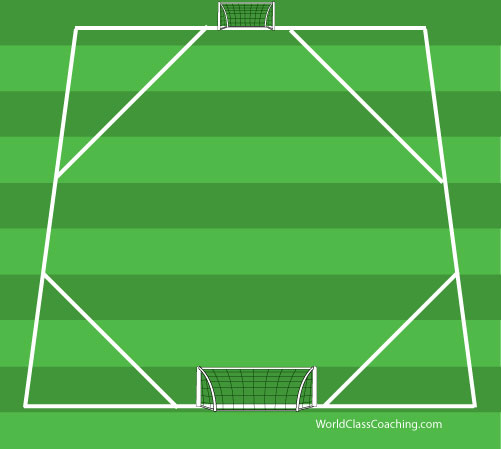 Tapered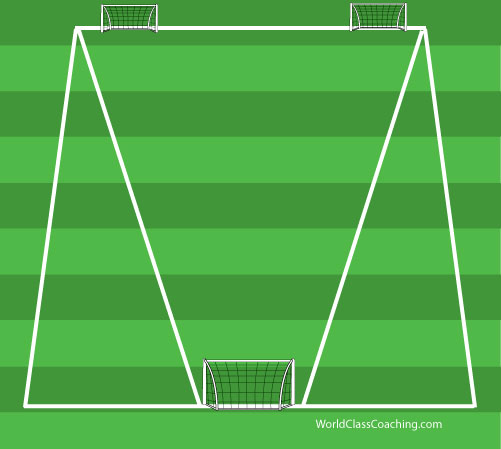 Triangular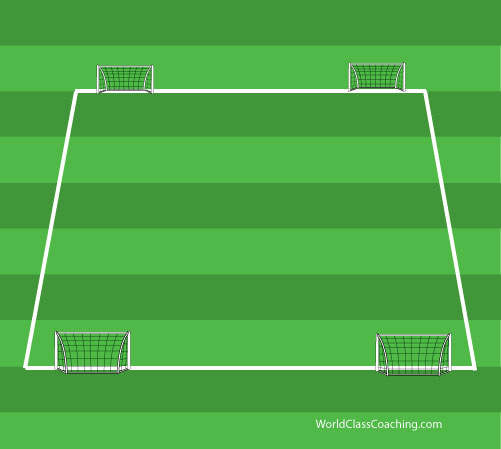 Short and Wide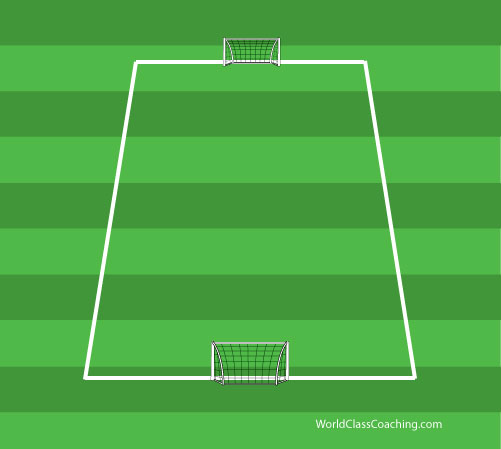 Long and Narrow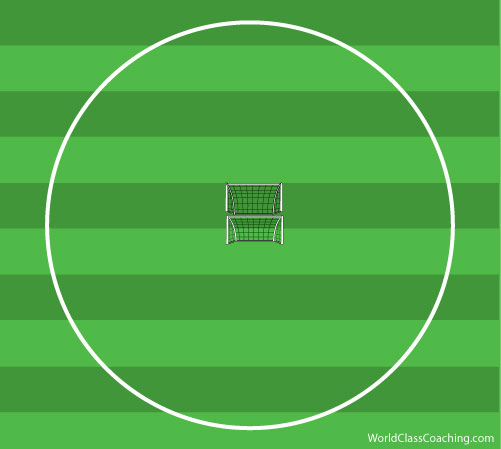 Central Goal
Restarts
a. Throw in
b. Kick in
c. Coach
d. Balls on Cones
e. Always with GK
f. High Ball
g. Corner
h. Numbered Sprints
Unique Adjustments
Different Ball

Soccer Ball, Futsal Ball, Kick Ball

Colored Balls

Red-Two Touch
Blue-One Touch
 White-Unlimited

Headbands Instead of Vests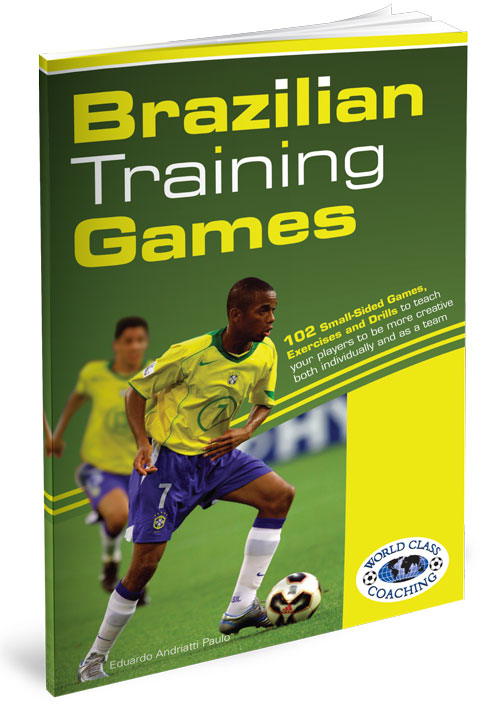 Checkout Brazilian Training Games for even more great ideas for small-sided games.
Remember!
Make sure you subscribe to Coaching Soccer Weekly through iTunes, or your podcast provider of choice, to be sure you never miss an episode.
Please take a moment while you're on iTunes and give us a ranking and a review. This will help bring our podcast to the attention of more coaches and spread the word about the ideas and training sessions that we're sharing.
In the Next Episode
I'm working on a number of topics for future episodes: Functional Shooting Exercises, The Keys to Coaching U8 and Below, Position Specific Possession and a follow up interview with Bob Warming about linking technical training to game play.
Look for our email with Free One Week Access to the newest videos from 'The Triangle Training Method'. If you don't receive our email updates then enter your name and email address on the right side of this page to receive a free eBook and be sure that you are notified when the videos will be available.
They are being released September 29th and will only be accessible for free for one week. After that you'll need to have a Membership to the Video Library to watch them.