Podcast: Play in new window | Download
Subscribe: Apple Podcasts | RSS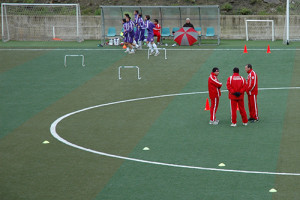 Each December the coaches in our club complete player evaluations. We used to do these on paper but for the last few years we've used ZoomReports for all of our player evaluations. That was long before ZoomReports became a sponsor of this podcast.
It's a great site that makes it easy for our coaches to complete evaluations but it's also a great tool for our Directors because it allows them to see which coaches have completed their evaluations and which haven't. The Directors can also see any feedback from parents and players.
---


This episode of Coaching Soccer Weekly is sponsored by ZoomReports.com. If you're a coach looking to give your players valuable feedback or a director of coaching searching for a way to manage the evaluations for your whole club you should try a free trial of ZoomReports by going to ZoomReports.com and entering the promo code CSW when registering for the free trial.
---
This week I talk to, coach and author, Dan Minutillo about Tactical Periodization and his book, A Coach's Guide to Tactical Periodization.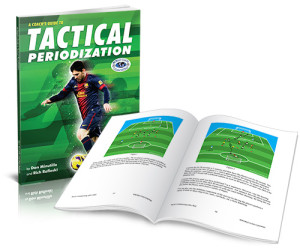 We discuss what Tactical Periodization is, where it comes from, which coaches use it and how you can use it's core principles with teams of any age.
The printable show notes include a full transcript of the interview and a sample of 'A Coach's Guide to Tactical Periodization'.
Printable Show Notes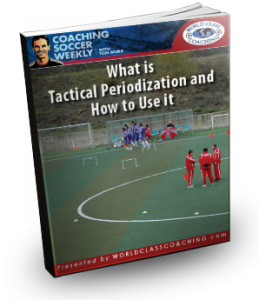 The show notes for each episode are accessed through the WCC Training Center.
They are FREE but you will need at least a Free Membership to the Training Center in order to view and print them.
Click on the image of the notes and if you're already logged in to the Training Center you'll be taken to the Podcast page. If you're not logged in your be taken to a login page where you'll also be able to login or register if you are not already a Member.
Remember!
Make sure you subscribe to Coaching Soccer Weekly through iTunes, or your podcast provider of choice, to be sure you never miss an episode.
We would appreciate it if you would leave us a 5 star rating and a written review on iTunes to help spread the word about the show and the information that we are sharing here.
In the Next Episode
This is the last podcast of the year. I'll be taking the next two weeks off for the winter holidays. I started the podcast back in March. If you've been listening from the beginning, THANKS! If you're just discovering the show then you  can take the next two weeks and catch up on everything you missed in the first 40 episodes!