Podcast: Play in new window | Download
Subscribe: Apple Podcasts | RSS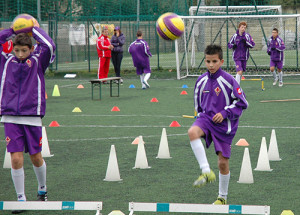 Last week was spring break for the schools in Kansas. The spring time here means that we often alternate between 80 degree temps on one day and snow the next. It also tends to be very windy at this time.
I think the wind is one of the most challenging elements to train through. Especially when you're on turf. It's not just balls in the air that are affected but just dribbling and passing on the ground accurately becomes difficult.
Each spring we have a lot of players that travel for spring break but there are also many that don't. Since our club trains all of the teams in the age group at the same time we're able to combine our small groups of players into larger groups that create more energy and excitement in the training session.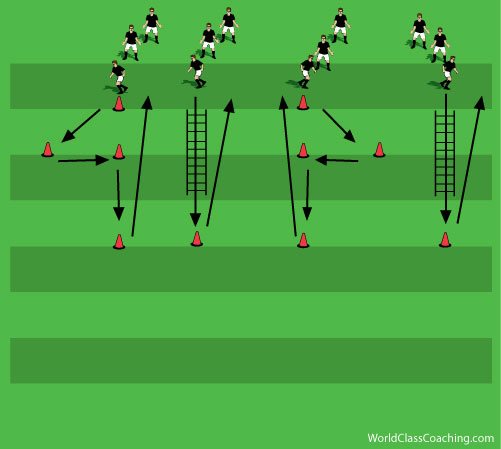 Four Station Agility Without the Ball
Number 4 Sprint and Shuffle – Right
Speed Ladder – Start Left
Number 4 Sprint and Shuffle – Left
Speed Ladder – Start Right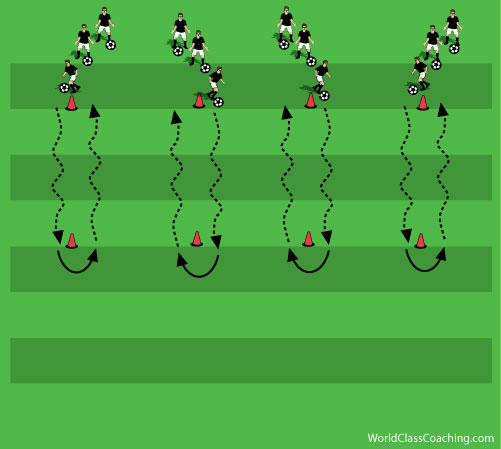 Four Station Agility With the Ball
Dribble and turn inside right
Dribble and turn inside left
Dribble and turn outside right
Dribble and turn outside left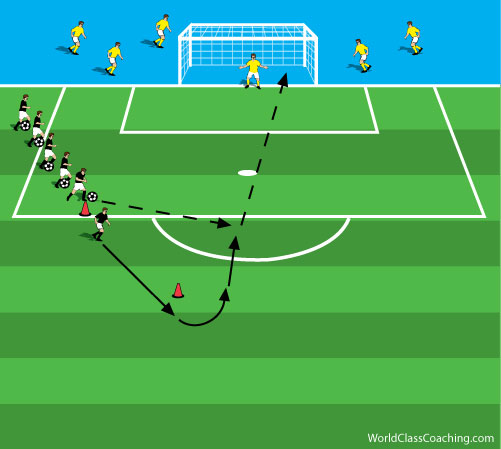 Sprint, Turn and Shoot Competition
First player
Pass in front for one touch shot
Other team retrieves balls

If they run out of soccer balls

One minute to score
Switch roles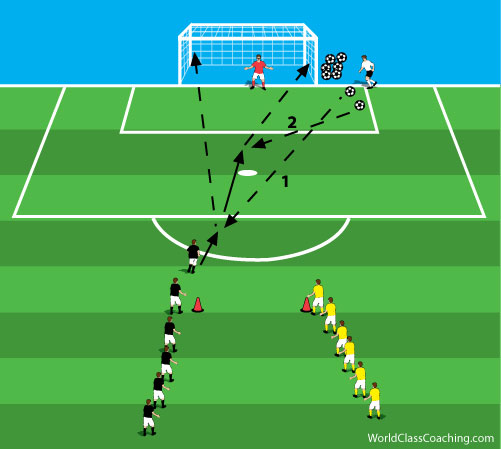 Power and Finesse
Two teams
The coach passes
One long shot with power
One shot closer with placement
If you score one you're safe
If you miss both you're out
If you score both you can challenge a member of the other team who must make both
Coaching Points
Long Shot with laces
Focus on 'Contact'
Place closer shot with inside of the foot
Variation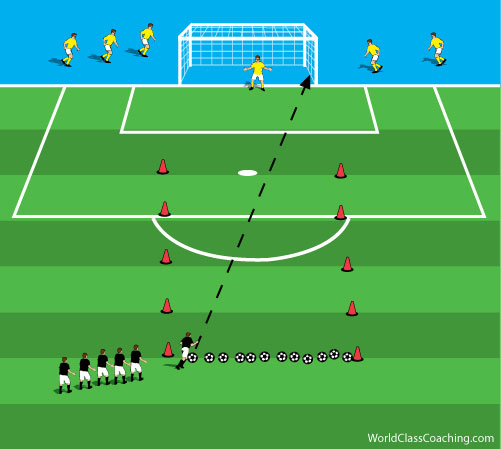 Shooting from different distances
Two teams
One goalkeeper for each team or one for both
Start 25 yards away
Move closer by 5 yards each round
Team retrieving balls has 25 second to set soccer balls for the next round
Game goes from focusing on driving balls to placing them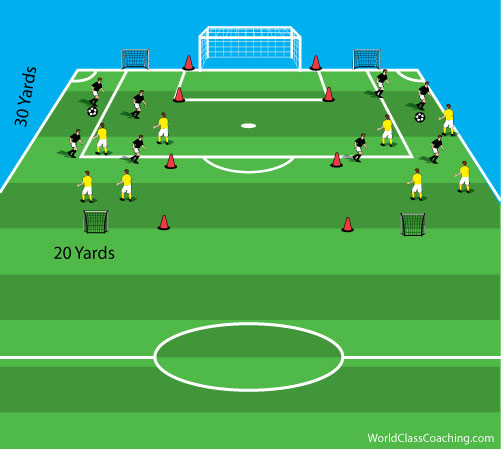 4v4 Small-Sided Games Tournament
Multiple teams together
Divide the player equally among four teams
Play three games

Three points for win
One for a tie

Top two teams play again in the final
Chance for players of different levels to play together
This type of training session is not an ideal situation but there are times when you'll be missing players for whatever reason and a practice like this will still allow the players who are there to get something useful done while also creating an energetic and competitive environment.
Printable Show Notes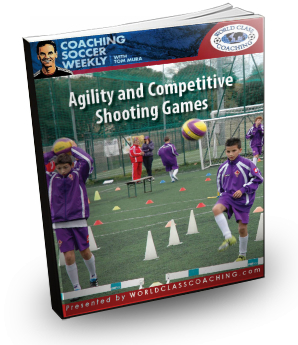 The show notes for each episode are accessed through the WCC Training Center.
They are FREE but you will need at least a Free Membership to the Training Center in order to view and print them.
Click on the image of the notes and if you're already logged in to the Training Center you'll be taken to the Podcast page. If you're not logged in your be taken to a login page where you'll also be able to login or register if you are not already a Member.
Remember!
Make sure you subscribe to Coaching Soccer Weekly through iTunes, or your podcast provider of choice, to be sure you never miss an episode.
We would appreciate it if you would leave us a 5 star rating and a written review on iTunes to help spread the word about the show and the information that we are sharing here.
In Future Episodes
Next week I'm going to describe a session that I've used with my players to help them improve their ability to control balls out of the air. I find that this is a topic that isn't covered very often in most age groups but it's especially important for young players now that heading the ball is no longer an option for them.