Podcast: Play in new window | Download
Subscribe: Apple Podcasts | RSS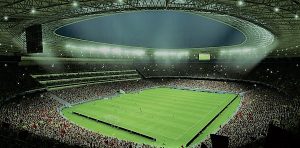 We just finished up State Cup and a week of Pre Tryout camp here this week. Many of our teams have been off for a week or more after their season ended so this is a chance for them to get some touches before tryout this weekend.
Last year at this time I did a podcast on our tryout process. You can go back and listen to Episode 16 to hear how we run tryouts for more than 2,000 players in one weekend.
This week I talk to Sam Polak about the Champions League Final. I enjoy watching these games like we all do because it's our sport played at the highest level but I also look for take-a-ways that I can use in my own coaching. We also talk about the tactics employed by each team and the big moments in the game.
It's an interesting conversation and I enjoyed talking to Sam about the game. He sent me some clips that illustrate certain things that we discussed. Look for those on in the show notes when they come out on Monday.
If you'd like to ask Sam a question you can tweet him @11v11Sam.
Video Clips from the Match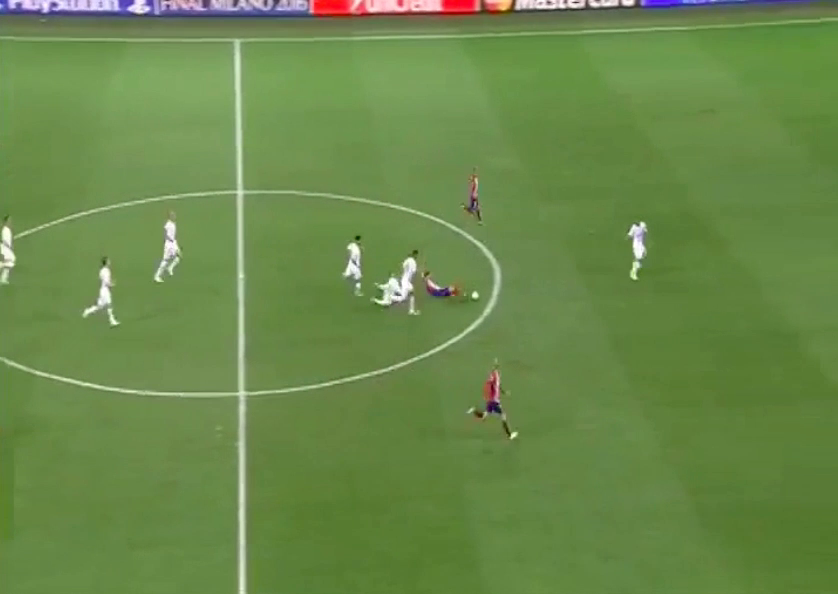 Sergio Ramos' nasty foul that although could have been seen as harsh, could have seen Ramos sent off.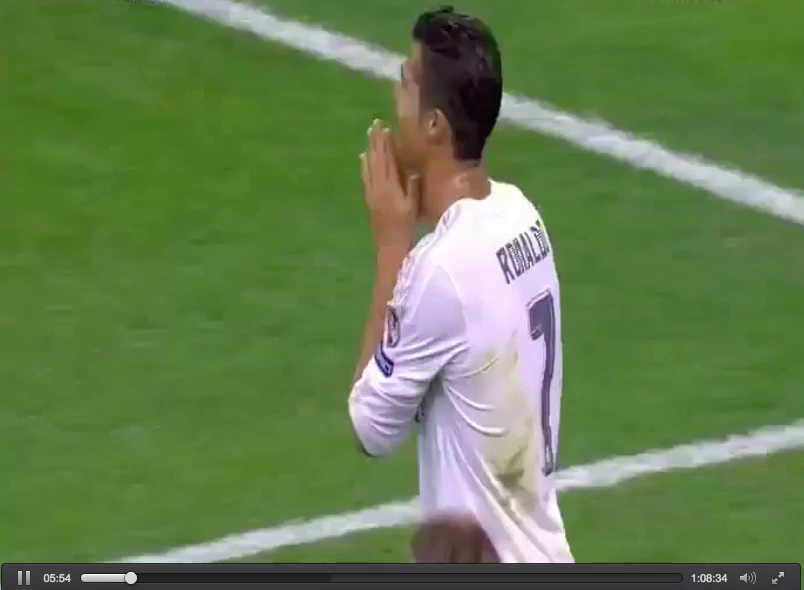 Christiano Ronaldo heading the ball down off his own knee, which is something you do not see often.
This could have changed the game if he had put his header on frame. But this also speaks to two greater points, one being that this illustrates how mentally and physically fatigued players were at this point, given arguably the best player in the world making an error like that. But it is also an example of how although Real Madrid might have been outplayed, they still had moment of creating extremely dangerous opportunities.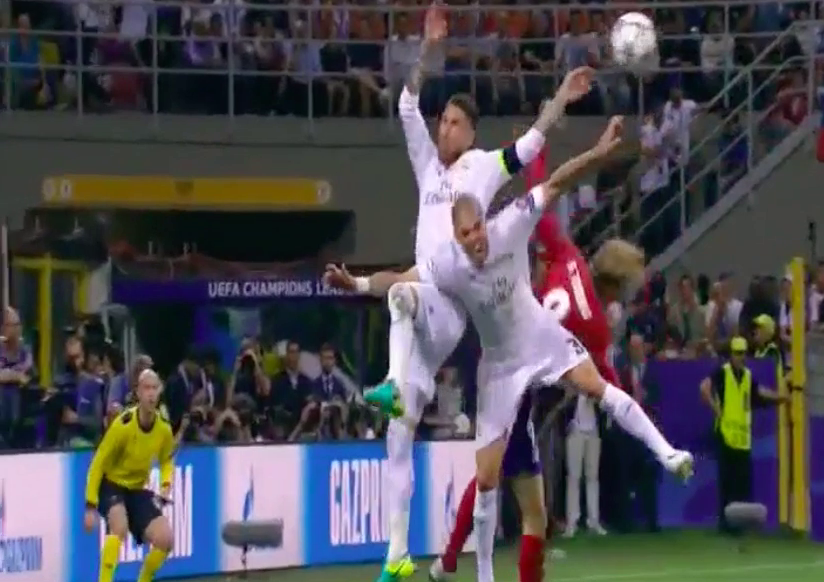 This is yet another moment where this game could have become drastically different had Atletico taken advantage of that opportunity. If they put that chance away, things shake out completely differently.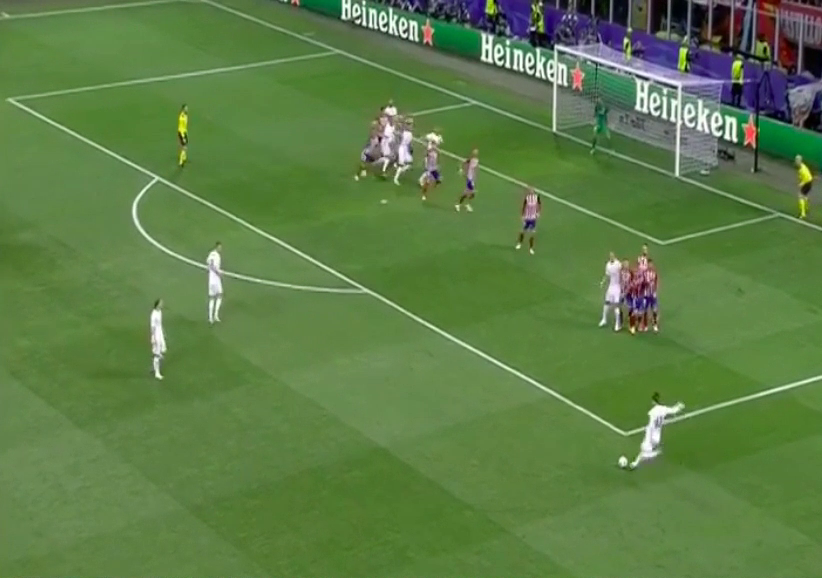 This is at very dangerous free kick from Garreth Bale. Although Real doesn't score, and Oblak comes up with a great save, this is still a world class free kick and shows one of the many ways that Bale was hugely influential during the game.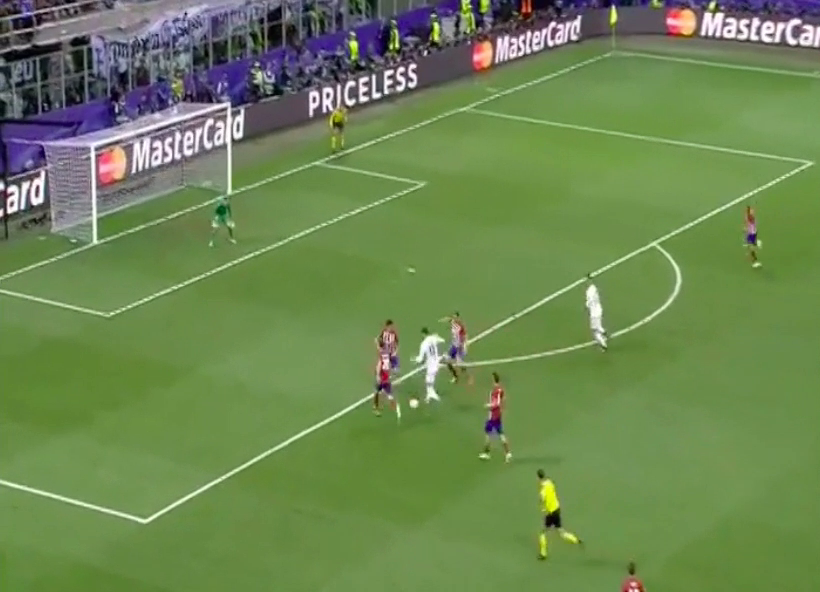 Real Madrid could have easily snuck in another goal in this sequence, again dramatically altering how this game would have been played out had they taken advantage of this.
Show Notes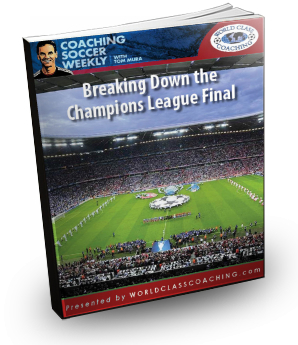 The show notes for each episode are accessed through the WCC Training Center.
They are FREE but you will need at least a Free Membership to the Training Center in order to view and print them.
Click on the image of the notes and if you're already logged in to the Training Center you'll be taken to the Podcast page. If you're not logged in your be taken to a login page where you'll also be able to login or register if you are not already a Member.
Remember!
Make sure you subscribe to Coaching Soccer Weekly through iTunes or Google Play Music, or your podcast provider of choice, to be sure you never miss an episode.
I would appreciate it if you would leave a 5 star rating and a written review on iTunes to help spread the word about the show and the information that we are sharing here.
Next Week
In the coming weeks I'm going to have a series of interviews with coaches and trainers discussing some interesting topics. I've selected these individuals because they have a unique take player development that you may not be familiar with.