Podcast: Play in new window | Download
Subscribe: Apple Podcasts | RSS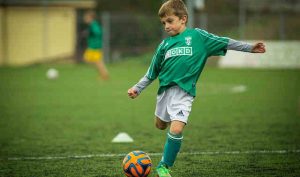 I took a break from the podcast last week but it wasn't to go on a vacation or take some time off as much as it was to get ready for our Spring Recreational Coaches Meeting. The week was spent pulling together paperwork and uniforms in preparation for the spring season that starts this week.
I also did presented a session to the coaches to give them some ideas that they could use in training. The session was on training players to change direction with the ball. I used one of my teams to demonstrate the activities so that the coaches could see what it looked like with players going through the practice.
It was a lot of fun and hopefully it gave the coaches some ideas that they can use with their own teams.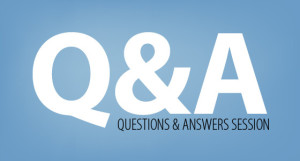 This week's question comes from Mike
He's asking about transfer of training
Mike says,
"How do I get the small grid games and practices to translate to the game better? How do I get the passing patterns we do in groups of 4 to 6 to start to develop on the field during the game?
We have great passes, give and goes, check in and outs in small groups when I have that set as the practice, but when we play small-sided games I don't see the patterns that we built up to.
I definitely don't see those patterns when they play the game. In the game, we are very direct and run away from the ball more than check to it or create space for each other to fill like we have in our passing patterns at practice."
Thanks for the question Mike!
This is a very important question. If they can't translate concept we're teaching them to game situations what good is it to teach them in the first place?
My suggestion is slowly add the pressure of defenders to the patterns that you're working on. This will move what you're doing from the practice environment to the game environment in the players minds.
My favorite way to do this is described in this video I did on playing out of the back: https://youtu.be/eh6FoXehtXg
Something else I should have mentioned but didn't is the importance of performing technical exercises at game speed. If they're not doing it fast in practice they won't be able to do it under pressure in games.
Making technical activities competitive is a great way to challenge the players to go as fast as they would in a game. They'll make mistakes but then they'll adapt and be able to handle game pressure and still perform.
In This Episode
Today I want to talk about one of the biggest challenges we have as coaches. It seems to come up almost every time I talk to a coach about how their team is doing and what they're working on at the moment. How do you strike a balance between teaching the skills important to the game while also training players to understand the game?
Remember!
Make sure you subscribe to Coaching Soccer Weekly through iTunes, or your podcast provider of choice, to be sure you never miss an episode.
We would appreciate it if you would leave us a 5 star rating and/or a written review on iTunes to help spread the word about the show and ensure that we can continue to bring you top notch guests in the future.
Future Episodes
I'm not sure what the topic for next week's podcast will be. Let me know if there's something you'd like me to share my perspective on.