Podcast: Play in new window | Download
Subscribe: Apple Podcasts | RSS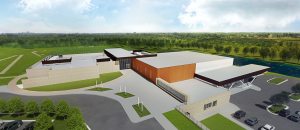 I was fortunate to have an opportunity to tour the new US Soccer National Training Center. It's an amazing facility that was built as a partnership between US Soccer, Sporting Kansas City and Children's Mercy Hospital.
The three entities all have their separate areas build to suit their specific needs but they also share areas of the facility that they all benefit from.
I give you an overview of the tour on the podcast but I'd highly recommend that you see if for yourself if you're ever in Kansas City.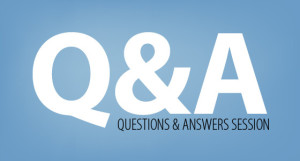 This week's question comes from Chris. He's asking about rotating positions.
Chris says,
"An issue that plagues me is positions. I go to a lot of trouble to be sure everyone gets equal opportunity at each position, and to this point, those opportunities have come within the context of each game. For example, the players coming on the field play in the back and the one(s) up front come off, while everyone staying on moves "up a line", for lack of a better way to put it.
What bothers me about that is I feel the players' roles/responsibility can be confusing when it changes every 5 minutes, especially given the experience level of the kids. I don't think they get enough time to really get into the role and experience it.
I've considered keeping them at a position for a half, possibly a game, but that's probably overboard.
I've heard the podcast where you addressed another coach's question regarding how you handle subs, but do you have any specific advice on positions?"
Thanks for the question Chris!
I rotate my players the way you do. I think it's the best way to give the players the experience of each position. I've kept the players in positions for a whole game in the past but that's just too long for young players at the level you're working with.
You can also look at having the players switch positions at halftime if you feel that they need some more time to settle in and get used to where they're playing before moving to a different position.
Maybe after a few games of splitting halves you could try rotating them through the lines again and see how it goes.
In This Episode
This week I want to revisit something I talked about back in episode 139 The Transition to the Spring Outdoor Season. I discussed my plan to use the Whole-Part-Whole (or Play-Practice-Play) training model with some of my teams rather than the traditional progressive training session. Today I'll review the differences in the two methods, how I've been using them with my teams and what's been working well along with what hasn't.
Remember!
Make sure you subscribe to Coaching Soccer Weekly through iTunes, or your podcast provider of choice, to be sure you never miss an episode.
We would appreciate it if you would leave us a 5 star rating and/or a written review on iTunes to help spread the word about the show and ensure that we can continue to bring you top notch guests in the future.
Future Episodes
Next week I'm going to take a closer look at the new Bio Banding Initiative from US Soccer. I'll discuss what it is, where it came from and the positives and negatives of using it within you organization.