Podcast: Play in new window | Download
Subscribe: Apple Podcasts | RSS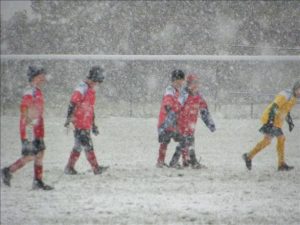 It seems that I'm always talking about the crazy weather we're having this spring. Last week was our third weekend with snow this spring. I ended up only have one game because of thunderstorms on Friday and bitter cold and snow on Sunday.
I helped referee some tournament games on Saturday night. The snow was blowing in sideways! The goalkeeper couldn't take a goal kick because the ball wouldn't sit still long enough to play it out. They had to have a defender come into the box and hold it in one place with their foot while the keeper approached it.
It was pretty obvious that the players were miserable and couldn't wait for the game to be over.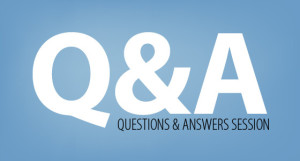 This week's question comes from Dan. He's asking about the Play-Practice-Play training model.
Dan says,
"I have a U16 Girls team and I would like to implement more of the play-practice-play model with them. Are there any sample training plans available or ways to reuse existing small sided games and drills to fit this model?"
Thanks for the question Dan!
I'm not aware of any books that provide training sessions that use the play-practice-play model.
I use the same small-sided games that I always have and then do through drills that I've used with progressive training sessions before returning to another small-sided game. My suggestion is to do this with the activities you already use with progressive training sessions. You're basically just mixing up the order in which you do them.
In This Episode
I was introduced to a new term this last week: Bio-Banding. I may be behind the curve but I hadn't heard of it before I read the release by US Soccer about its new initiative. Today I'll talk about what Bio-Banding is, how it's used, what the purpose of it is and whether or not it's something you should look at using with your club.
This is a link to the blog post that describes US Soccer's Bio Banding Initiative
Here's a video explaining the Bio Banding method and reasons for it.
Click here if you'd like to download a Bio Banding Calculator
Please Share on Social Media
Please help us spread the word about the podcast by following us @WClassCoaching and retweet our podcast information and announcements.
Future Episodes
I have a couple of different topics I'm working on at the moment. You'll  just have to check back next week to see which one got more of my attention