Podcast: Play in new window | Download
Subscribe: Apple Podcasts | RSS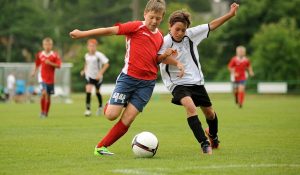 I had some good and bad last weekend in terms of weather to play in. One game started at 10:30 am and was miserable. It was hard for the girls to play anything like the way we usually try to. I found myself coaching their effort to fight through the conditions more than anything else. By 1:00 pm is was beautiful and the teams were able to play some great soccer in very competitive games.
It looks like we've finally turned the corner on spring. Hopefully this will be the last week that the weather features prominently in my description of the weekend.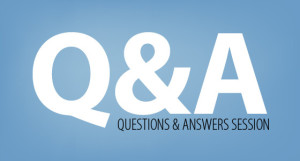 This week's question comes from Chad
He's asking about what the expectations should be for U10 teams
Chad says,
"I have a style that I'd like to play ideally – pressing, fairly quick passing, along with keeping pressure on the opposing team, however, most games that we play essentially turns into fast break soccer. No real build-up, usually one player driving forward with ball and if we're lucky one pass and maybe a shot. Is this the normal flow of games for U-10 rec games or should I try and get them to play more as a team with passing, control touches and movement off the ball.
I try to spend most of my practice doing fundamental dribble, pass, shoot work while blending in some small games or scrimmages into the practices. I'm just curious if this is typical of most games in rec leagues for this age group."
Thanks for the question Chad!
I think this is perfectly normal for a u10 recreational team. They're practicing only once a week and playing one or two games on a weekend. They're not going to pass and move like you want them too yet.
Keep introducing the ideas. Encourage them to play out of the back when the goalkeeper has the ball. They'll start to see the patterns and options. It'll take time but be patient.
In This Episode
Today I want to talk about how I use the idea of 'Levels' with my players in training. As coaches we're always looking at what the next improvement should be but I want the players to see the progress their making while I'm helping them get to the next level.
Please Share on Social Media
Please help us spread the word about the podcast by posting a link to your favorite Coaching Soccer Weekly podcast episode. This would give your friends a chance to listen to a show and hopefully they come back to listen to more episodes.
Future Episodes
I have a couple of interviews and show topics that I'm still working but I'm not sure which project is going to be finished first so listen in next week to find out which one I finished.