Podcast: Play in new window | Download
Subscribe: Apple Podcasts | RSS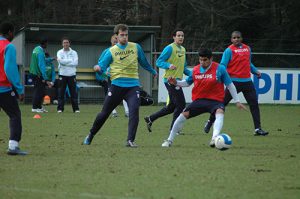 We're finishing up our spring league season in the next couple of weeks. Then there are a couple of tournaments to end the season and we're back to tryout time again!
This is also the time of year I set aside time to complete player evaluations for all of my teams. If you've listen to the podcast over the last three years you know that our club uses ZoomReports.com to communicate and save the evaluations for our teams. It's a great system and if you're still doing you evals with pen and paper I'd suggest you get a trial version and give it a try.
I have a new approach to some aspects of player evaluations. Listen to this episode to find out the details.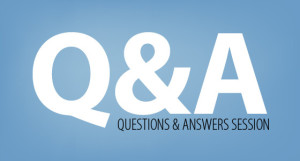 This week's question comes from Ken.
This was a comment/question posted to the Comments section on Episode 140 Dealing with a Poor performance.
Ken is referring to the question in that episode about whether or not to change your formation to fit your team or make your team fit the formation
Ken says,
"I agree with your comments on putting players in a system where they can succeed rather than vice versa. Why then is the "official" statement from us soccer that all teams in a team should play the same system?
I have bee coaching rec, traveling, and hs since 1974 and have real problems accepting a club wide mandate. I believe in teaching the principle and the system will take care of itself (a little exaggerated but you get the idea)."
Thanks for the question Ken!
I think that having all teams play the same system is an old way of approaching formations. Teams at the top level, professional and national teams, change their system based on the players they have, why shouldn't clubs and teams within clubs.
Having teams play by similar principles makes sense to me (i.e. building out of the back and playing a possession style) but there has to be room for the individual differences of each team.
In This Episode
Today I talk to John Adair who is a Regional Director for Coerver Coaching. Our conversation focuses on how to use Game-Based Training rather than more traditional Cone Based Training. We discuss why this method can be so useful in teaching tactical concepts, reinforcing technical skills and creating a fun an engaging environment for your players.
If you'd like to ask John any questions you can use these links to contact him:
Email: jadair@coerverunited.com
Instagram and Twitter: @coachjohnadair
Website: www.coerver.com
Please Share on Social Media
At this moment I have no idea what next week's podcast will focus on. I've used some variations on old activities recently that I might share or something else my inspire me this weekend. Tune in next week to find out.
Future Episodes
I have a couple of interviews and show topics that I'm still working but I'm not sure which project is going to be finished first so listen in next week to find out which one I finished.