Podcast: Play in new window | Download
Subscribe: Apple Podcasts | RSS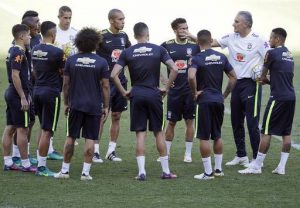 I had a huge tournament weekend a week ago. Having four teams in a tournament makes for a busy weekend but it's the best way for me to give all of my teams a chance to play with the least amount of disruption to our league schedule.
This was the last tournament for one of my teams while the other still have one or two events to play. For those teams that are still playing, this tournament was a preparation for bigger events to come.
This year my teams have had trouble with Friday night games. I think it's a combination a long week of school coupled with an unusual night game that always seems to find us having a slow start. We talked about it going into this tournament. We discussed what the issue could be and decided on ways that we could better prepare. It worked well because our performances were far better than they have been in the past.
This week's question comes from Nancy. She's asking about grouping players to play together.
Nancy says,
"My daughter plays on a u10 "A" team with around 14 kids on the roster for 7v7. The coach and program preach development over winning at this age which I agree with. However, he currently has 2 lines. The first line is comprised of the top players on the team and they start every game. He then makes wholesale line changes throughout the game. Playing time is even no issues there. However the 2 lines never commingle even in blowouts. Wouldn't it benefit the players in line 2 to play with the top line every once in a while? When asked about this the response was the 2nd line can't do things as quickly as the first line and the top kids would get frustrated. To me that sounds like winning over development rather then vice versa and that he doesn't want to taint the first line with girls who aren't as strong currently."
Thanks for the question Nancy!
To me, this approach is about winning and showing that his top line is good so if the team loses it's the fault of the 2nd line.
Two balanced lines (rotating who starts and which positions they play) would show more of a focus on development.
In This Episode
Today I talk about how we can provide USEFUL feedback to our players that will highlight what they're doing well, give suggestions for WHAT and HOW they can improve as well as give them an idea of what may happen during the upcoming tryouts.
Please Subscribe
Be sure to subscribe to the podcast through Apple Podcasts, the Google Play Store or wherever you're listening now. That's the best way to make sure that you receive each new episode just as soon as it's released.
Next Week
I won't have a new podcast to release next week because I'm traveling with three of my teams to a tournament in Chicago. I've been taking teams to that area over Memorial Day weekend for a number of years but this is the first time attending this specific tournament. I'll let you know what it when in a couple of weeks.