Podcast: Play in new window | Download
Subscribe: Apple Podcasts | RSS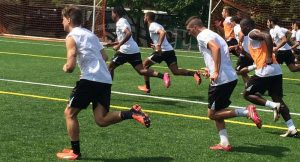 I enjoyed the bit of time off I took over the last couple of weeks. It gave me some extra time to spend with friends and family over the 4th of July holiday. Things are still in full swing with preparations for the recreational season coming up so it wasn't a complete break but still a nice change of pace.
It also gave me time to enjoy watching the quarter finals of the World Cup and a few Sporting KC games (we won't talk about those).  My frustration with the diving and flopping done all to often by players at the highest level continues. Every four years people who aren't soccer fans watch soccer and it would be better if they were focused on the skill and beauty of the game instead of the falling and flopping. If the World Cup showed up on the news at all the time was usually spent complaining about all of the diving.
I agree! There's still to much embellishment and flat out (sorry for the pun) diving. Players aren't getting touched and their acting like they've been shot by a sniper. We have to get this out of our game. FIFA seems more concerned about the broadcasters showing too many pretty girls during the game than they are about the really problem we continue to have with diving.
Despite all of that, I've really enjoyed the World Cup and I'm looking forward to watching the game on Sunday.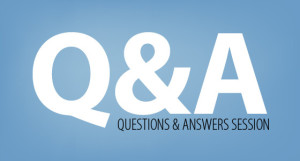 This week's question comes from Rob. He's asking about how to strike a balance between individual and team development
Rob says,
"I'm currently coaching a competitive combined u9/u10 team that is playing in the u10 age group, with half of the team coming from each age group. I am fortunate to have phenomenal athletes in this group – they are fast, agile and tough – but many lack soccer experience and an understanding of the game. All players previously played a loose 3-3 formation, but this outdoor season we introduced the 2-3-1, which I have used successfully with 2 teams in the past.
I have 4 strong and more experienced players that play the center mid role very well. When I have those players in the center, they are able to distribute the ball well and generally hold the team in their shape, and we play a solid game of possession soccer that helps the more advanced players succeed and develop.
In order to develop my players as individuals though (and also keep the parents engaged), I am trying to rotate everyone through the middle throughout the season. However, when I take my strongest players out of the center mid position, the game quickly devolves into kickball, going from a 2-3-1 to a "2 + 4 players chasing the ball" as the center mid and strikers abandon their roles and the structure of the game is lost. Often, these players try to dribble through traffic, and we lose the ball on most possessions. These games offer my developing players learning opportunities, but negatively impacts the development of my more advanced players and their enjoyment of the game.
My current plan is to play my advanced players in the center when we face more difficult opponents, and think of those games as being "games for advanced players", and put my less experienced players in the middle against easier competition and think of those games as "games for the developing players" and do my best to coach them positionally to get the most out of them by the end of the season.
Is this the approach that you would take, or should I be more selective on which players to play in the centre and ensure that we have a consistent system of play?
My concern is that I only have a handful of games left to teach important concepts of the 2-3-1 before we move to a more complicated 9v9 formation in the next 3 months.
Any insights you have are appreciated!"
Thanks for the question Rob!
Great question, Rob is focused on development but when you have players at different levels that means they need different things.
I agree with Rob's approach. There's no point in setting the players up to struggle against stronger opponents by putting them in positions that they struggle in.
The better players will be challenged in both scenarios and the less experienced players will learn in an environment where they have less pressure and more chance for success.
In This Episode
Today I'm talking to soccer conditioning expert Scott Moody about training in the off season and preseason.
For more information about the RISE Player Development System go to www.RISEfutbol.com.
If you'd like to ask Scott a question about the app or soccer conditioning in general you can email him at smoody@athletefit.com
Future Episodes
I should be back into the flow of regular episodes now and I have a list of topics that I want to work through. Thanks to everyone that sent in suggestions. So look for a new episode each week as we get closer to the start of the fall season.