Podcast: Play in new window | Download
Subscribe: Apple Podcasts | RSS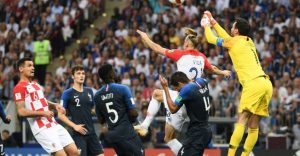 I want to give you some info that will help explain how I'm going to present episodes in the future. Usually I record on Thursdays but it's going too hard with my coaching schedule this fall. I'm now going to produce them on Sunday so I'll have a bit more time to put it together and I can talk about what's happened over the weekend.
I'm recording this one about an hour or so after the World Cup Final on Sunday, July 15. It's been a great weekend for sports. The Wimbledon semi-finals and finals were on as well as the 3rd v 4th place game and World Cup Final. It was also the final table of the World Series of poker. Poker is not a sport, it's a game of skill but it's on ESPN so I'll include it in a list of sporting events taking place this weekend. I love the drama surrounding the finals of any game or sport so this has been a great weekend for that.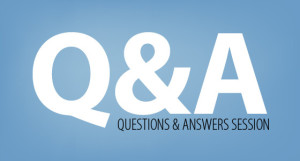 This week's question comes from Ben
How to prepare a team that is moving up a division to play tougher competition
Ben says,
"How do you prepare a team for a season where they've moved up a division into tough competition? Last Spring they were at the top of Div 2 so in the Fall they're playing Div 1. The jump from Div 2 to Div 1 is going to be pretty big for the team, the top few teams in Div 1 are really good. One is nationally ranked and has won jr state cup the last 2 years. Another 2 or 3 teams in that division are also really well coached, physically gifted, technically talented, and will be really tough matchups.
It's their first year of 11v11 so we don't know exactly how they'll come out of the gate but depending on how the schedule shakes out there could be a scenario where they potentially end the season with only one win and few ties. The team hasn't faced that level of competition before so we don't know how they'll react.
If you're going into a season where you think you'll be outmatched in the majority of games how do you decide what to focus on in terms of preparation and game play? How do you keep their morale up if it's a really tough season win-wise?"
Thanks for your question Ben!
For a team that's moving up a division and will likely struggle I think it's important to focus on the process. How do you want to defend? How do you want to attack? How do you want to react in the transitional moments between these phases? If you focus on those things you relegate the result making it much less important.
If you're improving in the areas you're focusing on then you should celebrate that. Improving in different phases of the game should also improve the results that you get.
I'm going to talk more about developing a game process on next week's show.
In This Episode
Today I want to talk about my impressions of the World Cup in general and the final specifically. I don't pretend to be expert on the tactics of the game so I'm not going to discuss the World Cup from that perspective. I'm just going to share my thoughts and take-aways from the 2018 World Cup.
Future Episodes
Next week I'm going to describe how and why you should create a roadmap for how your team will play the game and how this will dictate the types of training sessions you'll plan for the upcoming season.