Podcast: Play in new window | Download
Subscribe: Apple Podcasts | RSS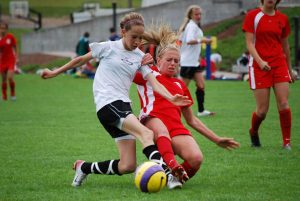 I'm sorry for missing last week's podcast. Everything just piled up and I ran out of time. On top of a crazy week I also had three teams in a tournament so there was no time to get it done over the weekend as I've been planning to do.
With all of that taken care of now I'm confident that I'll be able to get a new episode out to you each week from here on out.
Thanks for your understanding and sticking with the show as I get through the busiest time of year.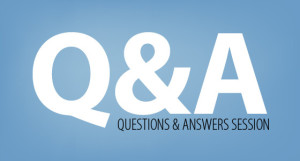 This week's question comes from Frank. He's asking about defending at corner kicks.
Frank says, "I am a girls varsity high school coach. I am planning for our upcoming Fall season and am reworking our set piece attacking and defending principles.
I noticed throughout much of the World Cup that most teams were not having players on the posts while defending corners. Is it my imagination or is this a trend in professional soccer? What is your opinion on the value of players covering both posts? I would also appreciate any pointers to resources or advice as I work on my set piece plans."
Thanks for your question Frank!
At the youth level, and at times at the highest level, corner kicks can be a great counter attacking situation. I leave two or three players forward on corners until the other team proves that they can attack us successfully from a corner. If we're leaving players forward it means that we may only have one extra player in the box. I want that player to hunt the ball. That's the reason that I don't usually have my players covering the posts on corners.
If a team is very good from corners I may change this tactic and bring more players back. Then I'll look to put a player on the far post first and then on the near post if we have a spare player.
In This Episode
Today I want to talk about the first games of the season with a team. I share my experiences from this season and some do's and don'ts that I've learned over the years.
Please Help Spread the Word
I really appreciate the coaches that left reviews recently to try and get us over the 200 mark. We're still short of that but just a few more people leave rankings or reviews this week we can get there and I'll have that free eBook I promised. So if you haven't left us a ranking or review on iTunes in the past, it would be a great time to take a minute and leave one now.
Future Episodes
I did a couple of sessions this week that focused on individual and team possession that I'll share with you next week. I also have a couple of interviews that are on the back burner. Now that the things are getting into a bit of a rhythm I shouldn't have to miss another week for some time to come.