Podcast: Play in new window | Download
Subscribe: Apple Podcasts | RSS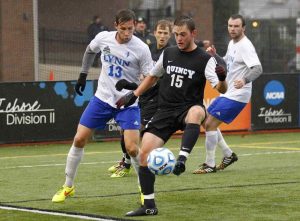 This is the fourth week of training for the teams in our club. I'm finally getting into the flow of the season. Each team has had a number of games and I'm starting to learn more about the players and they're starting to understand what I'm look for from them.
The recreational league games started last week as well so with that, the amount of time and energy I have to devote to that area of my job will become less and less just as my coaching and Age Group Director responsibilities increase.
It's been a lot of work to get the fall season up and running but seeing the players in our in-house league, some as young as four, get their first taste of soccer in a safe and fun environment gives me a great deal of satisfaction.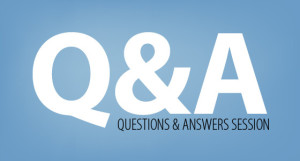 Today's question comes from Greg. He's asking about set pieces.
Greg  says, "I've read that 43% of the goals scored in the World Cup were from set pieces. How much time do you spend with your teams going over set pieces (offensively and defensively)? To me it seems like the only thing you can partially control in the game."
Thanks for the question Greg!
This question got me thinking about what my teams do on all of our restarts so I'm going to do a whole episode on that topic for next week.
To answer the question, "Not a lot."
There are so many technical and tactical components of the game to work on that I feel that spending any time actually focusing on free kick or corner kick routines is a waste of time for most youth teams.
Now, if you're coaching a U14 team that is highly competitive and accomplished and training three or four times a week then you could afford to spend a session or two on set pieces. But even then I would focus more on the broad concepts involved in being effective in attacking and defending situations rather than choreographing intricate set plays.
I know there are other coaches that feel differently about this subject and you can tell that their teams have rehearsed these situations but it's about economy of training for me. I can get more bang for my buck out of technical or small-sided game work at the youth level. I'll leave the rest for the coaches they have later on.
In This Episode
As I said, we've been training for a few weeks but from the emails and comments I've received many teams don't start until early September. So today I'm going to go back to some of my first training sessions of the year and discuss the importance of training individual and team possession.
Many of the activities I describe in this episode can be found on our YouTube Channel as Animated Drills. I would suggest checking the channel out if you haven't already because there's a lot of very useful information there.
Future Episodes
Next week I'll go over what my teams do for every restart of the game from kickoff to free kicks, goal kicks, corner kick and even throw ins. Hopefully it will give you some ideas of how you can approach these situations with your own teams.