Podcast: Play in new window | Download
Subscribe: Apple Podcasts | RSS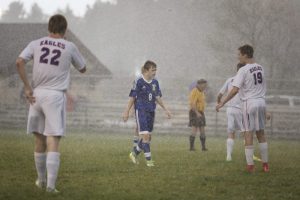 I'm sorry about not telling you that there wouldn't be a podcast last week. I forgot that it was Labor Day weekend and I had two teams going to a tournament. I didn't remember until after I'd already recorded and posted the last episode.
The two teams I took to the tournament played very well on Saturday. Unfortunately, it started raining on Saturday evening and didn't stop all night. The fields (natural grass) were too wet to play on Sunday so they were forced to cancel the rest of the games.
It was a disappointment since we'd traveled three hours to play but I was happy with the way we played in the first two games and it gave us a lot to build on for the rest of the season.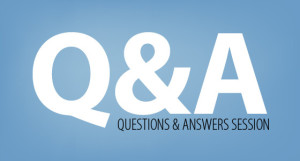 Today's question comes from Mike. His question is about the three center mids in a 3-5-2.
Mike says, " I coach a boys HS team and we play a 3-5-2. We have a young team and they enjoy the formation because we have numbers around the ball. However, I'm having a hard time keeping all my 3 c/m in the middle at the same time.
My attacking mid stays up too long and doesn't get back at the right time, my defensive mid retreats to help the 3 backs, and my roaming mid is out of position a lot. I've been speaking to them but they're still not able to maintain their shape in the flow of the game . Any help you can share will be GREATLY appreciated. "
Thanks for the question Mike!
It's often difficult for young players to read game well enough to judge when to drop and when push up. My suggestion is to play attack vs defense games where you have 11 attackers and eight or nine defenders (including a goalkeeper). This will allow you to focus on the movements and transitional moments of the midfield.
You might also consider playing with two holding midfielders and one attacking midfielder. This would simplify the roles for the players and give you more defensive cover in the middle.
In This Episode
Last week's listener question was about what I focus on with my teams at various set pieces. Today I'll talk about how we approach everything from kick-offs to PK's and every other restart we encounter in the game.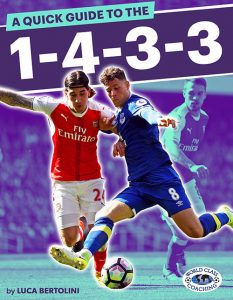 Free eBook
We blew past the 200 mark for rankings and reviews on iTunes.  I included a link to the free eBook here for two weeks but it's no longer available.
I can't say how much I appreciate everyone who has contributed to the show by sending me an email or leaving a ranking and review on iTunes. THANK YOU!
If you haven't had a chance to leave a ranking or review it would still be a huge help if you'd take a minute to help the show.
Future Episodes
I have a number of different things that I'm working on for next week but I haven't settled on one yet so you'll have to tune in to see what I decided on.