Podcast: Play in new window | Download
Subscribe: Apple Podcasts | RSS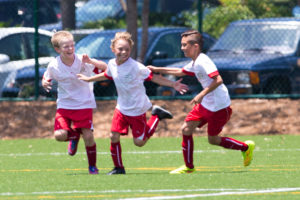 Reaching 160 episodes got me think that I'm sure there are many people listening now have not been listening from the start and may not have gone back and listen to the episodes that were produced before they discovered the show.
I'm getting to the point where there are times that I'm not sure if I've already talked about a particular topic or training session on a previous show and I have to go back and check.
Today I want to go back and highlight some of the older episodes that you might have missed. I'll talk about the most popular episodes, the ones that coaches most often mention to me as well as a number of shows that all fall within the same category like, Systems of Play, Variations on common activities, episodes that are ideal for new coaches and my selection of favorite episodes.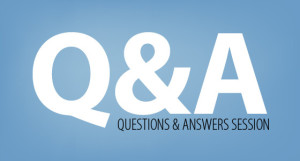 Today's question comes from Scott. He's asking about required at home practice.
Scott says, "I coach two girls select teams 07/09 birth year. We are coming into tryouts and I want to let the next year team know at tryouts there will be required at home practice. My questions to you are these; do you require your teams to practice outside of normal training sessions and how much time outside of normal practice is appropriate?
Last winter My oldest daughter attended a high level training camp where they were required to practice 5 hours a week outside of weekly training. To hold them accountable the coach had practice sheets for players to fill out and parents to sign vouching for them. There was definitely value to this as my daughter made some great improvements in her game. I like the thought of practice sheets parents sign and would like to incorporate that into my team. If I am going to implement this for my teams I would like to give them a heads up about this during tryouts so there is no surprises after they join the team."
Thanks for the question Scott!
I encourage practice outside of team training but I've never required it. There's no doubt that players that practice outside of team training will advance further than those that don't.
Practicing five hours a week in addition to team training seems like a lot to me. If I was going to mandate at-home practice it would probably be more like 30 minutes a day on any day that we don't have team training.
In This Episode
Here's the list of episodes (by category) that I discuss in this episode:
1. Most Popular (Based on Number of Downloads)
#8 – The Triangle Training Method
#1 – Building a Better Warm-Up
#14 – Do Your Players Move Without the Ball
#23 – Progressive Shooting Session
2. Most Often Mentioned (To me in emails and in person)
#60 – Coaching in Short Phrases
#44 – The Key to Being an Effective Coach
#6 – Better Ways to Play 5 v 2
#76 – Breaking down and Teaching Skills
3. Systems of Play
#24 – Formations for Small-Sided Soccer
#25 – Systems of Play for U11 and U12
#57 – Formations for Second Stage of Soccer Development
#58 – Formations for Third Stage of Soccer Development
#58 – Are your Players Ready for 11v11
#17 – Formations and Adjustments
4. New Coaches
#114 – Do you Have the Courage to be Patient?
#52 – Coaching the Most Important Age Group
#78 – Parents are Part of Your Team
#85 – Developing Your Style of Play
#118 – Avoid Common Coaching Mistakes
#28 – Organizing your Training Session
5. Variations
#45 – 30 Scoring Methods for Small-Sided Games
#35 – 11 Different Diamond Drill Variations
#30 – More than 20 Adjustments to Small-Sided Games
#75 – When It's Just Not Working
6. My Favorites
#11 – Four Favorite WarmUp
#23 – Developing Vision and Awareness
#42 – Training the Keys of Possession Play
#64 – The One-Touch Mentality
#65 – Only Train Dribbling and Finishing
#83 – Stealing Our Player's Learning Opportunities
#116 – Drills Don't Make Players Better
Future Episodes
I'm still working week to week on the podcast so I haven't decided on next week's topic. I'm open to suggestions if you have something in mind.