Podcast: Play in new window | Download
Subscribe: Apple Podcasts | RSS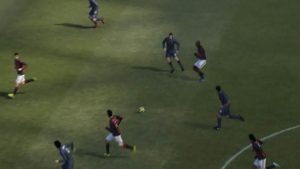 This was a pretty easy weekend for me. I had one game a day over Friday, Saturday and Sunday. I almost didn't know what to do with all my extra time.!
During these games I was thinking about the way I change the positions that players are in during games. The way I used to do it was to have everyone play the same position for the first four games of league play and then rotate the attackers and defenders. This was far to long between changes for a kid that really didn't want to play where I had him/her. In recent years I've rotated players much more frequently.
Earlier this year I was changing the position of the players at halftime. This was partially because I wasn't quite sure how all of the pieces fit together since three out of my four teams are new ones for me this fall. Doing it this way ate up a far bit of the halftime interval leaving less time to talk to the players about their performance.
Now I've started to rotate the players through the various positions game-by-game. I want the players to experience different positions but I think giving them an entire game in one spot will help them begin to understand each role a little more deeply.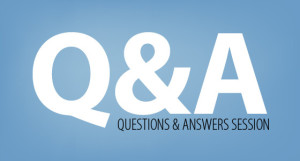 Today's question comes from Chris. He's having a problem with his team's performance in the second half.
Chris says, " I'm having an issue with my u13 boys team. So far we've played in one tournament, and have played 3 league games this season. In every single game we've played, we have a big drop off in the second half. Our past two league games have been 1-1 and 1-0 at HT, and we've given up a total of 7 goals and scored 2 in the second half of those two games.
I am a very new coach, but I believe the problem may be a combination of two issues. Fitness may be at the root of it, but there is most definitely and attitude problem within the team. We react poorly when we give up a goal, and usually another one isn't too far off because of it.
After reading this back, I'm not too sure I know what I'm asking you. I'm an assistant coach on this team, and I'm really struggling and frustrated, myself, that I don't have an answer for the issues, and I feel as if I'm letting the boys down. Of course I keep that frustration to myself and I react as positively as possible around the team.
I apologize for the long email. I know it's impossible for you to diagnose this situation, but I guess what I can ask you is, have you ever been in a situation where you've had some issues you've struggled to correct?"
Thanks for the question Chris!
I've had that issue in the past and it's usually come down to one key issue that we needed to solve in order take care of the other little things.
You're very early into your season from the sound of it so fitness maybe that issue. If you're U13 then this may be the first time they've played 11v11. A whole new level of fitness is required to manage the added space.
Make sure that you're incorporating fitness into your small-sided games and technical activities. Make areas bigger and distances between cones farther to require more running while also achieving other technical and tactical objectives.
The attitude issue you describe is a tough one to overcome. My suggestion for that one would be to play a, "Goal Up / Goal Down" small-sided game. Play a five minute game where one team is a goal up and the other is a goal down. Focus on the team that's a goal down and work with them on strategies that they can use to get a goal back. Practicing this positive attitude in a no risk environment like practice may help them deal with those situations better in games.
In This Episode
My oldest team, U17 girls, was having trouble converting possession into quality goal scoring chances. We were doing well defensively and possessing the ball through midfield but we ran out of ideas in the final third of the field.
The training session I'll describe today has helped to give the players some ideas that have begun to transfer over to game situations.
Here's the video on the hourglass passing pattern that I described.
Hopefully you were able to follow my description of the pattern play activity but if not, here's an animated drill video that should clear up any questions you have.
Future Episodes
I have a number of topics and interviews lined up for the coming weeks thanks to helpful suggestions from listeners. Let me know if there's a topic that you'd like me to discuss on a future episode.