Podcast: Play in new window | Download
Subscribe: Apple Podcasts | RSS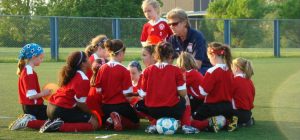 I took just one team to a tournament last weekend. We had a great schedule; we played at 8 am and noon on Saturday and Sunday and then we headed home. There were only five teams in our group so we played each of them once. Not having to stay around to play a final against a team we had already played was great!
Having only one team allowed me to spend more time with the kids and parents than I'm usually able to so that also made it a fun weekend.
When I travel out of town with my teams we always travel on the Friday before games start so that the kids can get a good night's sleep before playing the next day. We have a team meeting (parents and kids) on Friday night to go over our schedule for the weekend, my expectations for the team (on and off of the field) and any reminders I want to go over with the players before sending them to bed.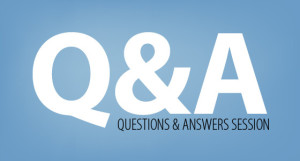 Today's question comes from John. His question is about commitment.
John says, "I coach a U16 Girls Club team, and this year I am having a hard time getting all the girls to make practice a priority for them. I have 19 girls on the team and have on average 6-7 girls out each practice, last night I was missing 10! The reasons range from sick, to swim meets, to no rides etc. All which seem like normal issues, but its all the time.
How have you dealt with players that want to play but really don't really commit to practices, where we can get better together? I suppose I could punish them, but that just hurts the team.. Advice?"
Thanks for the question John!
I'm dealing with this issue right now with my U17 girls. They are involved in so many different activities that soccer isn't usually the priority. The players are supposed to let me know if they aren't going to attend a training session or game so that I can plan accordingly.
The group I have is the fourth team in our club so they are playing mostly for fun and to prepare for their high school season. They aren't motivated by playing at the next level or long term development.
I just sent out a message to the team through our group message asking them to make attendance at training a priority for the next two weeks because we have a tournament coming up.
I'm afraid I don't have any great advice that will get your players to prioritize soccer practice over other activities. I just try to manage it and work with the players that are there.
In This Episode
There's nothing wrong with wanting to be successful, with wanting your team to be successful. Whether this desire is healthy and helpful or destructive and dangerous depends on WHY you want to be successful, WHAT defines success and HOW you go about it.
Here's a link to the article by Dave Wright that inspired the topic for this episode:
Get Over Yourself – Dave Wright – Player Development Project.com
Future Episodes
I appreciate everyone who has been sending me suggestions for topics. I'm adding them to my list and I look forward to covering them in the coming weeks.