Podcast: Play in new window | Download
Subscribe: Apple Podcasts | RSS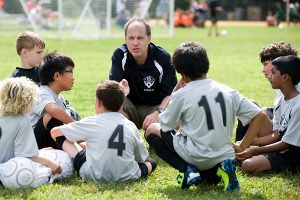 I only had three games again last weekend; one Friday, one Saturday and one Sunday. The teams all played very well. It doesn't always work out that way so it's fun when it does.
We're at the point in the season where I'm seeing the results of what we've worked on in training. It's great to see them applying concept to games under pressure.
Now it's time to add on to that.  For me, that means spending more time in 1 v 1 and 2 v 2 environments to help the players develop solutions to the problems they face in the game.
They understand the framework that we've set up to play now they need to be able to improvise and create. I've talked about this in the past. Some coaches start with the skills and then work on the structure. I look at it the other way around. I want the player to understand how music is played before they start to improvise. I don't think one way or the other is necessarily "Right". This is just what has worked well for me over the years.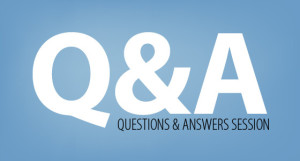 Today's question comes from Alan. His question is getting forwards to work together.
Alan says, "I'm a girls high school JV coach and I have a senior and a freshmen forward who have never played together. They don't pass to each other and try to dribble through two or more defenders. Any suggestions on how to fix this. Drills or exercises?"
Thanks for the question Alan!
I would suggest playing 2 v 1 and 2 v 2 games where your two forwards are paired together. Then they're forced to play together in order to accomplish a common objective. I would also use pattern play to show them how they can work together to break down the defense. Hopeful forcing them to work together will show them how much more effective they can be together.
In This Episode
This week's topic was suggested by a listener, Ryan. He suggested that I discuss "Game Coaching". So I'll  share my game day process. I'll discuss everything from how I prepare for games the night before to how I handle the post-game team talk.
Future Episodes
This week's episode was inspired by emails that I've received from coaches that send in suggestions. If you have a topic that you'd like to hear more about on the show, please let me know.