Podcast: Play in new window | Download
Subscribe: Apple Podcasts | RSS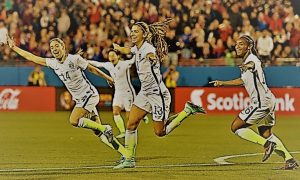 Last weekend was another tournament weekend. It was local and it was nice to play a tournament close to home especially because the forecast was for rain all weekend.
I had three teams in the tournament which may seem like a lot but it was manageable because it was spread out over three days.
Friday was perfect, it was a great evening to play. The rain didn't start until overnight.
Saturday morning was stormy. The earliest games were canceled and recorded as draws. That's not great if it happened to your team but at least they didn't make the teams sit around all morning waiting to see if it would clear up. The afternoon was drizzly when my teams were playing but nothing that the kids couldn't handle. I was done by 6 pm so I wasn't effected by the stormy evening.
Sunday stormy morning but the afternoon was decent. I got to meet Jacob and the guys from St. Louis Steamers when my U11's were scheduled to play them. The game was called after 15 minutes because of lightning in the area. That was a shame because they have a good team and I was enjoying the matchup between two good teams that were playing good soccer. Hopefully they'll bring their team back to town next spring or we find out way to St. Louis.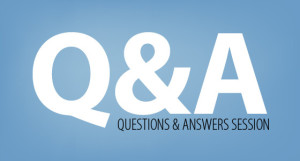 Today's question comes from Charles. His question is about playing two games in a day.
Charles says, "I coach a u12 girls club team in Louisville Ky. Knowing that teams at that age play multiple games in a day, I find that the play during the 2nd game is usually at a much lower level(technically and tactically) We have talked about the right nutrition and rest between games, but it seems like a fitness issue. We have talked about focus and decision making when tired. I don't want to focus on fitness at such a young age.
Any thoughts?
Thanks for the question Charles!
What you're describing could be a combination of physical and mental fatigue.
My suggestion would be to have the players complete repetitive dribbling, passing or shooting activities that require the players to be in almost constant motion to challenge them physically before putting them in a series of small-sided games. End with a regular game or scrimmage with another team if possible to force the girls to compete when their already tired.
I would see how the girls react to this method of practice and decide if it's more of a physical or mental issue.
In This Episode
The more closely matched the teams, the harder it is to generate good quality scoring chances. If the defense is solid and not giving much away then your players need to be able to pull the defense apart. There are a number of ways to do this. Today I'm going to describe a practice that I used this week to help teach my players different ways that they can combine to unlock a good defense and create goal scoring opportunities.
Here's a video that shows how the 5 v 2 to Score activity works:

Future Episodes
Please keep the ideas for future episodes coming. Each week I receive one or two really good ideas that I add to my list.