Podcast: Play in new window | Download
Subscribe: Apple Podcasts | RSS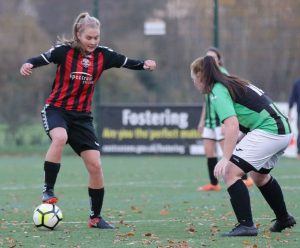 We had our last league games of the fall season last weekend. It was great to see so much of what we had been working on come together in those games. We still have a lot to improve but we're definitely headed in the right direction.
I had an encounter with a parent from one of the teams we played against over the weekend. This kind of thing doesn't happen often but I thought I'd share it in hopes that it might help someone else that is faced with this situation in the future.  I won't go into all of the detail hear but I discuss it on the podcast and I'd be interested to hear any feedback you have.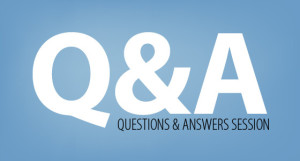 Today's question comes from Jerry. He has a couple of questions about development versus winning.
Jerry says, "I like to think I'm more about development of the players. That said, this is a very complex issue, I'll list some of the things I have been facing and which are causing me not to always give equal playing time.
– We have 3 players that aren't nearly as good as the rest, big drop off…2 of them don't put the time in at home (not asking a lot, just 20 minutes on days we don't practice), and they miss a lot of practices. I just don't feel its right to reward equal playing time to these 2 players. What would you do in this case?
– All clubs aren't about putting the best players together on the same team like yours, where you promote deserving players up to higher level teams. Even though I coach the A team, there are some players on the B team that should be on the A team. Part of this is keeping friends together, something I get…at what point should a player move on to another club where they try to put the best players together on the same team? How does your club balance friendships and putting best teams possible together?
– I mentioned the 3 players above that aren't nearly as good as my other players…they partly made the team due to politics at our club. How do you deal with that? I've heard politics affects all clubs even the top level ones (heard one parent said they would take their $20K donation away if their daughter didn't make the team at a top level club in my area). What sort of politics have you faced and how do you deal with it?
– How do you balance parents desire to win versus development? I have some parents who really want to win, way too much. I get it in tournament championships if you make it that far or State Cup…but the rest shouldn't matter.
How do you deal with these kind of parents.
Thanks for the question Jerry!
Below are the answers I shared in the comments section for Episode #162. I go into more detail on the podcast.
1) If they're not good enough, I wouldn't have placed them on my team. If they're on my team, they play at lease 50% of each game.
2) Every parent has to do what's best for their child. If playing with friends is the most important thing to the player then that's what's best for them. If they are driven to compete and develop then looking for a team with the best players is the right move.
3) We don't place players with friends in our premier program. That's what the recreational program is for.
4) I can honestly say that politics has nothing to do with our decisions at tryouts. Our Boy's Director's daughter was moved down two teams one year. We place players based on where they fit.
5) I don't coach to the desires of the parents. There are times that the better players will get more playing time (everyone still gets 50%) but that's a decision I make based on what I think is best for the team and players.
In This Episode
In this, the third of three episodes focused on training decision making, I describe how I approached my last training session focused on this topic. I'll let you know how I planned it, how the session started and what adjustment I made as we went through it based on how the players performed.
Here's the Diamond Shooting activity that I mentioned in this episode:

Future Episodes
I'm continuing to build my list of potential topics for the future. I haven't decided on one for next week so if you have a suggestion I'd love to hear it.