Podcast: Play in new window | Download
Subscribe: Apple Podcasts | RSS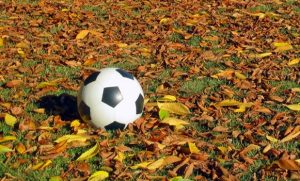 I only had one team playing last weekend. My U17 girls competed in the Presidents Cup tournament. For those not familiar with how the state tournaments work in the U.S.; the top teams in each age group compete in the State Cup for a chance to win and go on to Regionals. The winners of Regionals move on to the National Championship.
A few years ago US Youth Soccer created the Presidents Cup. The tournament gives teams that are not quite competitive enough for State Cup a chance to compete in a state tournament with a chance to move on to a regional and national tournament during the summer.
Spoiler Alert: I'm free this summer. I tell you all about it in this episode.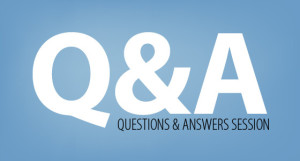 Today's question comes from Stephen. His question is about strength training.
Stephen says, "My question is about strength work. I have coached this team of boys for 4 years. Starting when they were U10s. This year, at U13 there has been a major uptick in injuries. We have players with pain resulting from physical growth. We have players picking up injuries in games, practices, at school or from goofing around with friends. Many of the players on my team are playing a lot of additional sports including soccer for other teams.
While I have been disciplined with including warm ups (like you describe on your podcast) and a few minutes of stretching as we debrief at the end of the session, the injuries are definitely more common.
I have noticed, that during the regular season, the training sessions are always based in technique, mental and tactical aspects. And for some players, that means almost every day. In a typical week, for example, a player will:
– practice at school Monday afternoons, then with at the Club in the evening.
– Tuesdays will be travel team practice.
– Wednesday's may be a school game (or practice) and then an evening session at the Club.
– Thursday school practice and then an evening Club Academy session.
– Friday a school game, and then a travel practice or a Club practice.
– On Saturdays a travel game.
– On Sundays a Club game.
All the practices are play based, on the field and involve ball work, almost exclusively.
How important is it to include strength work (and rest) into a player's routine? How do you see differences play out across age groups? And what approaches have you seen work well, when younger, growing players have such crammed schedules across different teams and with different coaches?"
Thanks for the question Stephen!
You've described a schedule that has the kids training or playing everyday and sometimes twice a day. They're not getting injured because they aren't strong enough. They're getting injured because they're overtraining.
Professional adult player for whom soccer is a job don't train and play as much as you describe. Our Development Academy teams only train four times a week and they don't play every weekend.
They should have at least one full day off per week and they should never train twice in a day. I think you're going to continue to see injuries as long as the players are training and playing the way you've described.
The players in our club do not play for any other teams. Our club and high school seasons are separate. They are never playing both at the same time.
No, I don't think two training sessions in a day make sense for youth players at any age. All training has to be balanced with recovery. When training and recovery is out of balance then you get decreased performance and injuries.
I encourage my players to participate in the SoccerFIT program that I've spoken about on the podcast in the past. Look for the episodes with Scott Moody for more about their programs. The 'FIT' stands for, "Functionally Integrated Training". They use some weights with older more advanced players (U15 and above). Most of the exercises are done with body weight only.
I'm not a strength and conditioning specialist so I send the players to SoccerFIT because that's their focus.
In This Episode
Two of my teams are finished for the fall season. The other two play in a tournament this weekend that will be their last outdoor games of the fall. Today I'll look back at my season and talk about what went well, what I learned and what I'll change going forward.
Future Episodes
I encourage you to provide your players with evaluations at the end of each season. I'll talk about why I think these are important and the tools I use to provide feedback to my players next week.