Podcast: Play in new window | Download
Subscribe: Apple Podcasts | RSS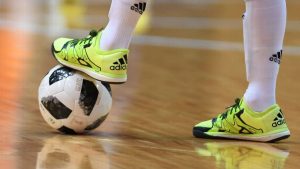 My teams had their first Futsal games last weekend. I love the change in to a different form of soccer during the winter. What's the old saying, "A change is as good as a rest."? We'll I had a rest over Thanksgiving and now a change to Futsal from outdoor soccer.
I'm very happy with the way my teams started the season. I'm fortunate this year because almost all of my players have played Futsal in the past so it's really been easy for me to build on top of what they already knew.
Three weeks of practice of practice before our first game may have seemed like a long time between games for my players but it created a great opportunity for me to cover most of what I wanted to do so that they would be really ready for those first games.
As much as we've worked on it, movement after the pass was still an issue. The kids still aren't hardwired to move after every pass the way they need to be. We'll continue to work on that and I'm sure it will improve in the coming weeks.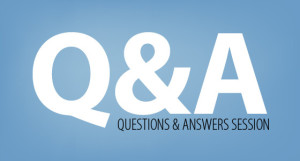 Today's question comes from Rob. His question is about discipline at practice.
Robert says, "I coach two U10 teams, one A and one B. We practice at the same time and this is my first time coaching this age group.
I'm having a lot of difficulty controlling the players during practice. They don't listen when I'm talking to them, they're there but talking or moving a ton in the tight space I bring them into. I imagine it's a matter of how I choose my words, but they don't even stop playing when I say freeze at the end of practice to bring it in. And they certainly have tons of problems listening.
There are 6 or 7 very good players, 5 or 6 in between, and 6 who are awful and do not listen at all. Those last 6 really disrupt the practices a lot and I have them sit out for 5 mins or so and talk to them about how to have that not happen again.
Do you have any advice for me or any books I can read to better educate myself on the topic?"
Thanks for the question Rob!
The U10 boys age group may be the toughest I've ever coached. It's really hard to get them to focus at times. So many boys at that age have zero impulse control; they just do whatever they want.
To start with be sure to keep instructions brief and get playing as soon as you can. Don't expect adult levels of attention from eight and nine year olds.
The other thing I would do is to focus most of my attention on the boys who ARE paying attention and doing what you ask. I'd say things like, "Bobby, Great job keeping the ball close and under control!" Then watch as the others start to keep the ball closer. "Sean, Nice play away on that move!" I'll bet the other players will start trying that as well.
This is an idea I got from Tony DiCicco's book, "Catch Them Being Good". All kids enjoy attention. If they're getting attention for acting up then they'll do that more. If they're getting attention for being good then they'll do that more.
I would suggest having conversations with individual boys who are the worst offenders and their parents. Let them know that if they're disruptive at practice you're going to have them sit and not participate so that they don't ruin the session for the boys that are listening. Hopefully the parents back you up and that should improve their behavior. If it doesn't then that means that the parents can't control them either and you're in for a long season.
In This Episode
Last week I shared a defending session that I use during the winter indoor season. Today, I'll share how I've been structuring my training sessions to focus on the key attacking techniques and tactics of Futsal. Although I'm doing these sessions indoor, the skills and ideas would transfer very well to the outdoor game so it's a session you could use regardless if your team is playing indoor or outdoor at the moment.
Please Help Spread the Word
I really appreciate everyone who subscribes to the podcast, has written a review on iTunes, sent me a question by email or posted our links on social media. If you enjoy this podcast would like to contribute to its continued growth; I'd ask you to do one or all of these things this week. You'd be helping me spread the word about the show.
Future Episodes
I don't have a specific topic in mind for next week's podcast. There are a number of ideas on my list but I'll wait to see how the weekend goes before I narrow it down to one.