Podcast: Play in new window | Download
Subscribe: Apple Podcasts | RSS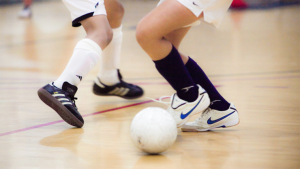 It was great to get back to training this week. The break was fun but I've missed my teams and working with the kids.
There was an interesting comment on last week's podcast. John said, "The US has not and will never produce a world class talent because of lack of culture, the fear of over training (even though the kids are having fun and doing what they love), the need to dabble in other sports Because "it benefits athletic development" , and the coddling of players. Not all but most top level players come from a back ground of need, the need and desire to achieve their dreams of being professional or reaching a higher level within the game. Hence the difference in other parts of the world is their desire to make it , here it is looked at in a negative light. This is why the US will continue to produce athletes while much smaller countries with a lot less resources will continue to produce world class soccer players. Although it's getting better the development at the grassroots levels and foundation phase is well behind other countries because of the American mindset."
You can hear my response on the this week's episode.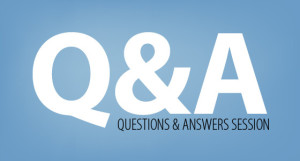 Today's question comes from KJ. He is asking about indoor training during the winter.
KJ says,
"I have roughly 20 U9/10 girls that I will be training on a gymnasium floor. Due to where we are located, we do not train at an indoor facility with an artificial surface. So we are stuck training on hard, gymnasium floors. I personally have 4 Futsal balls that I can use, but that would leave the vast majority of my kids with their regular soccer balls. I prefer to train the kids with a 1:1 or 2:1 player to ball ratio at this age to encourage many touches on the ball. We also play a lot of SSGs in our normal outdoor training sessions. I have a feeling that with this age group, the kids will have a hard time controlling the ball in dribble exercises on a fast surface and may end up chasing their ball around the gym for most of the session if I stick to the normal types of activities that we do. Do you have any suggestions as to what to focus on during these training sessions that would work better on a gym floor?"
Thanks for the question KJ!
I would suggest that everyone have a futsal ball if you're training on a hard surface. You can get them for around $15 so it wouldn't be too much to ask each family to get one for the winter season. The low-bounce nature of the ball will allow you to do all of the dribbling activities you would do outdoor. The one difference is that I would but an emphasis on using the sole of the foot in the early stages. This is a core technique of futsal and will make a huge difference in their ability to control the ball.
Training on the faster surface will really help the players increase their quickness and control of the ball.
It sounds like you may be playing your games on turf so they'll be some adjustment that the players will have to make but I think the different environments will benefit their overall development.
In This Episode
Last week I talked about the importance of taking breaks within the season and between seasons. This week I want to talk about what you do when you get back from a break. I'll share how I structured my sessions this week to give my players a jump-start and prepare them for their games this weekend.
Future Episodes
I'm curious what your teams are doing at this time of year. Are you playing Futsal, Arena Soccer, Outdoor, Small-Sided Indoor. I'm sharing what I'm doing with my teams but I'm not sure if it applies to what most of you are doing. I'd love to hear from you in the comments section or by email. This will help me to bring you content that will be the most helpful to you for the rest of the winter.