Podcast: Play in new window | Download
Subscribe: Apple Podcasts | RSS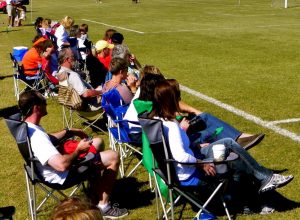 We finally got in a full weekend of games without any weather interruptions. The "Polar Vortex" moved in for the week so we weren't able to train outdoor until Thursday but indoor training went ahead as usual.
As I suspected my youngest team were pretty rusty. They looked like they hadn't played a game in six, which they hadn't. They had forgotten some of the basic of Futsal. Fortunately, it only took them about a half and we started to look like ourselves again.
My oldest team had back to back games against the same opponent. Roughly half of my team played in each game. We won the first game comfortably and played very well. The second game didn't go as smoothly. It was interesting to see the differences between the two games and proved how important it is for the players to move to create space and options.
We're now less than a month away from the return to outdoor training. As always, I'm looking forward to the change and eager to see how the players take what they've learned from Futsal and apply it to the outdoor game.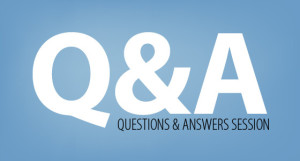 Today's question comes from Ben. He sent me a bunch of questions and suggestions for topic but I want to focus on one he asked about regarding heading.
Ben says,
"My first question is how are coaches dealing with the new youth rules of no heading as we see players (and parents of players) coming into the older age groups with this fear and lack of experience around heading?
I had a experience today where a parent of an 8th grade girl asked me about my policy around heading at the high school. They have had a lot of negative experiences with concussions in their family, including their oldest son whose life was significantly impacted by a football concussion.
The girl's club team has a policy of allowing the girls to choose whether they head the ball or not.
My policy has been, you must practice it when we work on it in practice and you are highly encouraged to head in a game when appropriate especially at the varsity level.
The parents and daughter are struggling as the daughter is VERY reluctant around headers because of past concussions (at least 3 and she is only an 8th grader!) and are even thinking of looking into another high school where currently they are given the choice to head the ball or not.
I have a feeling that more and more players and parents are going to approach heading the soccer ball in this way as a byproduct of the new rules and information around concussions and heading. What are your thoughts and experiences around this topic?"
Thanks for the question Ben!
I think we're just starting to see the negative impacts of this change. Young players aren't learning how to head the ball properly from an early age and they aren't allowed to do it in a game. Kids are getting into the habit of ducking away from the ball when it's crossed and we expect them to just turn, "Turn on" their ability to head the ball when they reach U12.
As Ben says, I also think we're going to see players, 'Opting out' of heading the ball. I don't see how clubs or coaches can 'require' their players to head the ball. I can see that putting organizations at real risk if one of their players is hurt and the parents blame the club or coach.
There is no study that I've seen that connects heading to concussions. If you know of one I would love to see it. The concern with heading is that player's heads will clash while heading the ball. There are certainly times when this will happen but it will happen a lot more with players that have no experience with heading and haven't learned the technique.
With our current approach I could see head clashes increase as inexperienced players start to head the ball for the first time.
I'd like to see the coaches of our U12 to U14 teams spend a lot of time on heading early in the season to properly train the players before we put them in a position where they're heading the ball under game conditions.
I'd also like to see the approved use of lighter weight balls with younger players to train them how to head the ball from a younger age.
Those are my thoughts. I'd love to hear yours in our comments section.
The Coach – Parent Relationship
If a bunch coaches are sitting around talking the discussion will eventually turn to parents. We all have stories of conflicts we've had as well as examples of the perfect parents that understood their role, stayed in their lane, and were a positive and supportive influence on their children and the team in general.
I've been thinking about this topic a lot this week and I thought I'd do an episode about it. Then I realized that I already had! It's been two years so I'm sure many of you haven't heard it. Even if you have, I think it has some helpful insights and suggestions for best practices that are worth repeating.
Here's a link to the blog post I mentioned in this episode on the six reasons parents should not watch practice.
Remember!
Please share your thoughts on the podcast through social media to help us spread the word about the information we're sharing to your network of coaches. Please share www.CoachingSoccerWeekly.com and include #CSW
Thank you for listening to this episode! If you enjoyed it, please feel free to share it using the social media buttons on this page.
I'd also be VERY grateful if you could rate, review, and subscribe to Coaching Soccer Weekly on iTunes, Google Play Music or wherever you get your podcasts.
Future Episodes
I've continued to receive some great feedback about the show along with helpful suggestions that I've added to my list for the future. Please leave a comment or drop me an email if you have a question on your mind or a topic you'd like to hear discussed.