Podcast: Play in new window | Download
Subscribe: Apple Podcasts | RSS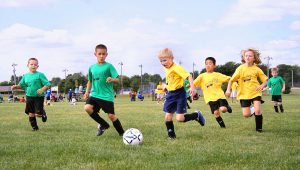 We're starting to wrap up the winter Futsal season. There's just two weeks left in the league and then we have the US Youth Futsal Nationals.
There are 160 teams entered in the tournament and only 20 of them are from the KC area according to the organizers. It's always a great event and I'm really looking forward to it this year.
We had a loopside game this weekend that allowed me to work on playing with a "Fly Keeper". It's basically a fifth attacker. It was interesting trying to do it in a game for the first time but the girls started to catch on after a short period of time.
We worked on it in training this week and I the have a much better understanding now. Hopefully we'll get another chance to try it this weekend. Ideally, we'd be down a goal and have a chance to try to get the goal back.
I'm going to do an Animated Drill for the Fly Keeper on our YouTube channel if you'd like to see everything that's involved in using this tactic.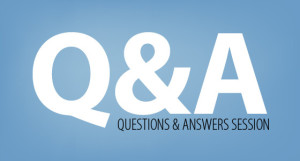 Today's question comes from Trevor. He's asking about which format to play with his U7's this spring
Trevor says,
"I have a decision I've been mulling for some time, and would like your opinion. I believe I've made my mind up, but I'm still waffling a bit and I'm solicited input from some coaches whom I trust and respect.
The context:
– I have a group of relatively talented 2012 kids (including my son), for whom the fall will be their first full 'club' season (u8) in our area.
– This past Fall, because we had no choice with our rec setup, we already played 7v7 (on a very small field). I hated that and wanted to play 4v4 but lost that battle.
– This coming Spring, I'm going to pull together a team (or 2-3) of kids to play up in the local 'travel' league. The kids have outgrown the rec setup which is very small fields playing 7v7, too crowded.
– My decision now comes down to: do we play 7v7 or 4v4 in the local travel league.
– There are some other minor variables at play (finding right competition, having the right numbers, etc), but, all things being equal, what would you think you'd do?
For me, it was almost a slam-dunk to go 4v4…way more playing time (I'd be splitting them into teams of 6 and enter 2-3 teams), way more touches and decisions and involvement in the play, and of course, more goals scored by each kid. The thing that's got me waffling really is just the lack of goalkeeper. I'm okay with losing a season of learning the 7v7 format and teaching offside, etc. But I don't love the idea of going against no GK and not having to learn how to truly finish."
If you had any thoughts on this, I'd really appreciate it.
Thanks for the question Trevor!
I would go 4v4 if it were me. The kids need to dribble, pass and shoot. IMHO any time spent as a goalkeeper at this age is wasted time.
I understand your desire to have it be more of a challenge for the shooter but that wouldn't concern me as much now as the time they waste in goal.
Remember!
Please share your thoughts on the podcast through social media to help us spread the word about the information we're sharing to your network of coaches. Please share www.CoachingSoccerWeekly.com and include #CSW
Thank you for listening to this episode! If you enjoyed it, please feel free to share it using the social media buttons on this page.
I'd also be VERY grateful if you could rate, review, and subscribe to Coaching Soccer Weekly on iTunes, Google Play Music or wherever you get your podcasts.
Future Episodes
Next week I'm going to look at the U10 age group. As the middle group in Zone 1 it's interesting because while the players are developing more of an understanding of what's involved in the game. They still need to be focused on fun and learning rather than competing.