Podcast: Play in new window | Download
Subscribe: Apple Podcasts | RSS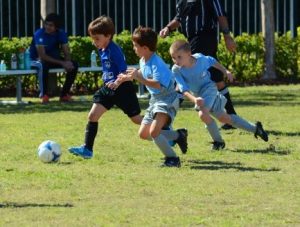 Last weekend we had our last Futsal games of the league season. The second half of the season was very choppy because of the crazy weather we've had in the midwest but it's been great to watch the progress of the players. They've developed a very solid understanding of how we want to play the game as well as improved their foot skills throughout the winter.
Two of my teams will play in the US Youth Futsal Nationals this weekend. There's more winter weather in store so I'm glad we're still inside.
We're supposed to play an early season outdoor tournament next weekend. If we get the storm their predicting and the cold weather that's supposed to follow, we may not get that in but we'll just have to wait and see.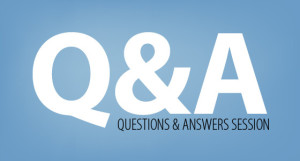 Today's question comes from Kevin. He's asking about building confidence in young players.
Kevin says,
"I am coaching a second grade co-ed team futsal team. 5 boys and 1 girl.
A little background on the teams it is a first year school sport program that has a lot of hiccups.
To begin with, the persons running it was not able to get us indoor space, and we didn't hold practice until after the holiday break. I was not able to practice with the team at all before the season. Come game day it was a mess.
As weeks pass by we are holding regular practice at a outside basketball court. In our 3rd game we were just not in it.
Starting with the warm up all I heard was "we are going to lose". I tried as best I could to pump them up but as soon as the other team scored it was over, most of the team gave up and just wanted the game to be over.
Any recommendations or advice on how to get the team to be in a better mind set."
Thanks for the question Kevin!
That's a very difficult situation. It's hard to gain any confidence when you have not been able to practice very often and the games haven't gone well.
My suggestion is to focus on one or two things from practice. It can be one attacking idea or technique and one defending concept. If the players can start to have some success in a couple of areas that will help them gain confidence and enjoy the games more.
In this Episode
This is the second of a three part series on coaching teams in Zone 1 – U8 through U12. If you haven't listened to last week's episode I'd encourage you to go back and listen because many of the concepts for U10's build directly off of the work we with the players at U8.
This week I'll look at the middle phase of Zone 1.
Next Episode
I won't have a podcast on the 23rd. I'll be back a week later and I'll complete the three-part series focused on Zone 1 by looking at the needs of U12 players. This is a crucial phase of development that I think is too often rushed through in order to get to the 'real game'. I'll share the things that I think are important for this age group to prepare them to move to 11 v 11 at U13.