Podcast: Play in new window | Download
Subscribe: Apple Podcasts | RSS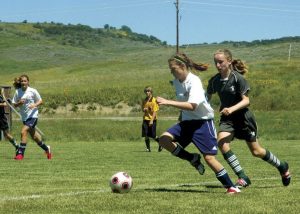 I took last week off from the podcast to prepare for our 3rd Grade and older coaches meeting for the spring season. So I spent a lot of time getting the rosters and cards ready for our older recreational teams that play through our local league.
That means that I didn't get to share my thoughts on the US Youth Futsal Youth National Finals that I had two teams in. You can listen to the episode to hear what I had to say about that.
The weather continues to be THE story in our area. We were supposed to play an outdoor tournament last weekend but there was still snow and ice on the fields. This week was to be the start of the league season but that's been canceled because of the cold.
It has to get warmer sometime but with snow in the forecast for this weekend there's no telling when that will happen.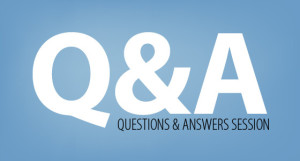 Today's question comes from Ryan. He's asking about creating a practice plan.
Ryan says,
" I currently struggle with practice planning, in that I am an activity "collector" as you say and have a bible of activities that is huge and I generally never get to.
I always plan out practices prior, but I generally don't have a specific cycle or collection of practices that build together over the course of several weeks.
As a team we focus on ball skills and possession, and generally start with ball warmups/foot skills and move to small sided games (variations) that encourage possession and off the ball movement ending with full scrimmage.
Our team has really responded and we generally out possess and out pass all our opponents, but lack a bit of directness and finishing.
I feel from a developmental perspective we are doing the right thing and building technical players with a possession game, however I also take from your podcasts that I should have a more organized micro-cycle or partnered session plan long term.
Do you have examples of what a micro cycle might look like that still values possession but also helps to push a level of directness and effectiveness in the final third?
My biggest struggle is finding the time to put together lesson plans from scratch, and my joy comes from executing on the field with a set plan I can follow where I can focus on coaching in the moment and not "what comes next".
Thanks for the question Ryan!
I get this question quite a bit. I don't have anything specific that I can share because my club asks me to keep those kinds of documents private.
My suggestion is for you to think about what you want to accomplish (ball skills, possession, finishing) and then put the those into a month long plan.
Presuming that you train twice a week I would suggest doing ball skills at the beginning of every session. During the first practice of the week focus on possession from the back and through the midfield and use the second practice to focus on finishing in the final third.
Take a certain activity for each of these topics and work on it over a two to three week period. Start with the basics and add more complexity as the players improve. Then change the activity to a more challenging one and progress it for three weeks.
It doesn't take a lot of time to put a plan like this together. You know where your team is starting and where you want them to go. Take the activities that work well for you and plan out a progression from one week to the next. If you're able to pick out the right moments to coach during these sessions you'll be amazed at the improvement that you see.
In this Episode
This is the third of the three part series on coaching teams in Zone 1 – U8 through U12. If you haven't listened to the first two episodes I'd encourage you to go back and listen because what I'll talk about today builds on those concepts
This week I'll look at the final phase of Zone 1.
Next Episode
I don't have a certain topic picked out for next week. At this rate it may be "How to prepare for a season without actually practicing".