Podcast: Play in new window | Download
Subscribe: Apple Podcasts | RSS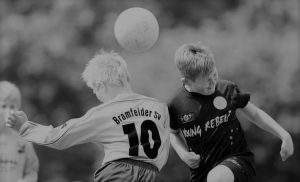 The high school girls that I coached during the fall and winter had their school tryouts last week. A couple of my best players weren't picked for any teams at their school. These are Juniors in high school that could have played "C" Team, JV or Varsity. There are players that were selected for these teams that are not as good as the players that were left out.
I don't understand the motivations of many high school coaches. They'll select Seniors just because their Seniors. They'll take Freshman because of the club they play for and not based on their current ability on the field.
The motivations of most club coaches is pretty clear to me, put the best team they can together.
I've never been a high school coach so maybe I'm missing something but I'd love for someone to explain to me why you're not picking the best team you can to represent your school.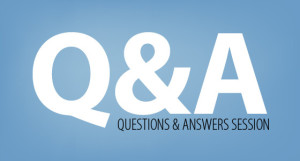 Today's question comes from Mike. He's asking about how to group young players.
Mike says,
" I'm currently coaching my daughter in a u10 rec setting. I have a crazy, ridiculous number of players at 14 for 7 aside. I have 5 above average players, 5 average and 4 below average players in terms of skill and stage of development. I've gotten a couple of parents to volunteer to help during training sessions so that I can break them into 2 groups.
The 2 parents will monitor a 3v3 or 4v4 while I take the other group and do some training. One group has the 5 strongest players and I rotate from 2-3 of the average players into that group. I typically keep the same theme but make the exercises much more challenging for the stronger group while giving the average players a taste of that more challenging exercise.
Then I swap groups and the stronger will play the small sided while I train the weaker group on more fundamental levels usually without the progression unless they seem to get it.
Now I'm coming to our first match and am trying to figure out how to run 2 platoons. I could keep the same mindset as I do in practice and run a stronger and weaker platoon leaving 1 field spot open for a rotation. Benefits, the better players will get to play together as they already train together. The weaker group will be forced to play without having to rely on the better players, giving them more opportunities.
Risks, upsetting parents and we go from really strong to really weak.
Or do I split them evenly? Or maybe have 1 or 2 stronger players rotate in with the weaker group, but they would likely dominate the touches on the ball as well as get frustrated.
I really hate this situation. It's much better than the situation we were in last season with only 9 players. I'm just trying to figure out how to keep players developing, having fun and happy.
Any advice would be greatly appreciated! "
Thanks for the question Mike!
It sounds like you're managing a difficult situation very well.
If you were playing a team who also had 17 players and were rotating a stronger and weaker group that would be the way to go in my opinion. That would challenge the players at a level that would help them the most and be the most fun.
My guess is that you will not be playing teams similar to yours. In that case I would surround your weaker players with stronger players that will help support them. Put the weaker players in the best positions for them and then put the stronger players around them. This is the reverse of 'hiding' your weaker players. You could hide a weak player at forward and they won't hurt you that much but it won't help them at all.
In this Episode
Three years ago in episode #49 Preparing for the US Soccer Rule Changes I discussed the impending changes to youth soccer with a panel of Club Directors, Coaches, Administrators and Association officials.
Today I'll look back at each of the changes that were made and how they have impacted the game, the players and their coaches.
Next Episode
We'll start training outdoor full time next week so I'm planning to share how that has gone after such an inconsistent transition between indoor and outdoor.