Podcast: Play in new window | Download
Subscribe: Apple Podcasts | RSS
I had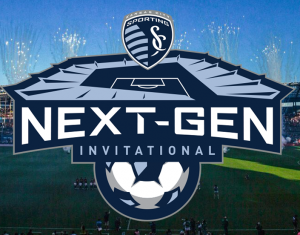 three teams that played in the SPORTING Next Gen Invitational last weekend. The event was organized by SPORTING KC for it's affiliate clubs. The 12 SKC Affiliate Clubs sent teams in the U8 through U12 age groups on both the boys and girls side. The divisions were rounded out by other good local teams
Unfortunately, the weather was an issue again. It snowed on Saturday morning with the wind chill factor in the upper 20's. It doesn't bother me because I can dress for the weather but the kids freezing! After the snow stopped the afternoon temperatures came up enough to melt the snow but then we had rain to deal with.
The tournament scheduled a break in games to allow everyone to go to the SPORTING KC game but I drove home to get out of the weather for a few hours.
All three of my teams played well and were in position to reach the final on Sunday morning. One was through to the final no matter their result on Sunday morning so I took the opportunity to move players around a bit and expose them to different positions. The other two needed wins to advance and they both got them.
I ended up with a conflict between the finals of two of my teams so the coach of our second U9's covered for me. (Thanks Chris!) Two out of the three teams won in the championship game and the other lost on penalty kicks. The U9's won through PK's against a team they had lost two straight games too. (Thanks again Chris!)
It was a good weekend but a long one. I gave the two teams that train on Monday the day off since they'd just played four games in two days. I think that was as much for me as it was for them.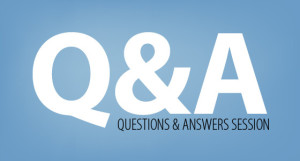 Today's question comes from Tim. He's asking about Micro Cycles.
Tim says,
"In today's episode (March 29th) you touched on micro cycles which you have also done in the past. I know cycles are big part of any training strategy and curriculum.
Up here in Wisconsin, our spring season is usually about 8 weeks (if we're lucky). How would you manage different cycles when there is not a lot of time to work with?
If we spend 3 weeks on a topic, that is almost half of the season. Would you go for more of a muli-topic session approach like you talked about in today's episode? "
Thanks for the question Tim!
I like multi-topic sessions in the spring because the players know the key coaching points from the work we did in the fall. What they need is repetition.
You could also consider shortening the MircoCycle to two weeks. It's not ideal but that could work as well.
Given the two options I would probably go with the multi-topic sessions. That will give the girls a bit of everything in each session and allow you to progress each topic from one session to the next.
In this Episode
As I mentioned earlier, I had two teams reach PK's in the tournament final this weekend so this week I thought I'd talk about how I prepare my teams for PK's leading up to a tournament as well as my approach to managing the situation on game day.
Future Episodes
I had several good questions come through by email this week but decided to talk about PK's after my experience on the weekend. Please keep the questions coming because they let me know what's on your mind and what might be good topics for the future.