Podcast: Play in new window | Download
Subscribe: Apple Podcasts | RSS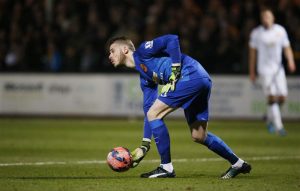 With just one team in a tournament last weekend I was able to put all of my focus on them and not have a crazy schedule that had me going from one game to the next.
Our first game was on Friday night. This team practices on Thursdays so we had a great preparation and came out flying. The team played great and won comfortably.
We played two games on Saturday. The first one didn't start well but improved as the game went along. In the second game we played a team that was very athletic and put us under all sorts of pressure that we found it difficult to solve. They knew we wanted to possess the ball and they made that very difficult.
The final game on Sunday was another comfortable win. Since there were five teams in the tournament we came second on points. More importantly, we had our 'Achilles Heel' exposed. We need to be better at playing out of tight spaces under pressure. We'll work to improve in that area over the coming weeks.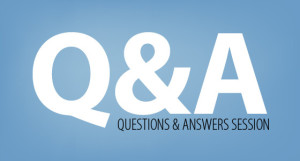 Today's question comes from Matt. He's asking about what to do when a session isn't working.
Matt says,
"I really have been looking for ways for them to keep their shape and move without the ball and stumbled upon your old podcast, episode 14. The first session went great with the foundation and the progressions with the defenders. My assistant coach and I were really pleased.
In our second session we reviewed and focused on breaking the lines and the small sided activities. It was a train wreck. I am not totally sure what I was doing wrong. I know they are not going to get it after two sessions but I thought it would be better. They were still standing and not really getting the r/l/split to be honest.
We do have one former club player so she is often my barometer. If she does not get it, I know I am in trouble. Any suggestions? Are my expectations two high for the second training session? Any help would be much appreciated."
Thanks for the question Matt!
I've run into the same issue with the 2 v 2 to Targets game. I would suggest that you go back to the 'Moving in Combination' activity and add a defender in the middle who is only allowed to challenge for the ball inside the square. That will give the players a chance to work out the combinations with the pressure of a single defender first. Then try to go to the 2 v 2 to targets game.
If they still have trouble playing 2 v 2 then you could add a neutral player in the middle to create a 2 v 2 +3. That should create enough options to allow the players to have success.
When something isn't working it's usually because the players can't see the pattern necessary to be successful, the space is not the right size (too small or too large) or they need have an extra player to create enough solutions to the pressure they're facing.
Getting players to understand and use movement off of the ball is one of the more challenging topics to coach. Stay at it and you'll see progress over time.
I talked about solving these issues in episode #75 When It's Just Not Working.
In this Episode
When coaches talk about, "playing the right way", they're often referring whether a team is keeping possession or kicking it long. Today I'll go through the different options a team has when coming out of the back and give my opinion if one option is better than another.
Future Episodes
Next week I'll be talking to Yael Averbuch about her journey from a family with no soccer background to playing at UNC, with the Women's National Team and a having successful professional soccer career. We'll also discuss her passion for helping soccer players of all ages improve their technical ability.