Podcast: Play in new window | Download
Subscribe: Apple Podcasts | RSS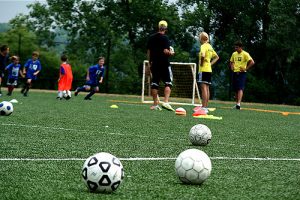 Each of my teams only had one game last weekend. They all played really well despite only one of them winning their game. One of the hardest things for me to get some parents to understand is that we can play really well and still lose the game.
We had worked hard on playing our way out of pressure in tight spaces during the week and did this very well in the games. That was the objective for the week and we accomplished it regardless of the score of the game.
The extra time gave me a chance to referee for the first time this spring. We have a real shortage of referees in our area (like every other area that I'm familiar with) so I try to pick up some games a few times during the season.
I'd like to see more coaches refereeing. If we all took a few games every other weekend or so I don't think we'd have the issue we do now. Parents should should also consider becoming certified if they'd like to have a positive impact on their local leagues.
There are other things we could do to help relieve the pressure on our referee pool. I'd like to see only one referee on 7 v 7 games. Having said that, those games provide a chance to train young referees under relatively less pressure so that's not really the answer either.
It's a tough problem that we need to address if we're going to continue to grow the game in this country.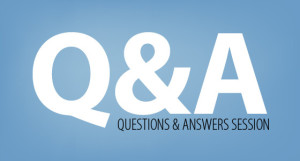 Today's question comes from Ryan. He's asking about ways to incorporate shooting more into his sessions.
Ryan says,
"Our team had a match this weekend, and despite dominating possession and creating tons of chances…..our team lost 2-1 with the other team maximizing their 2 shots on goal.
I felt great about how the team played and am not worried about the result, but I realize that finishing is something we don't spend nearly as much time on as possession activities.
They get shooting practice in the run of play scrimmage, but we probably could stand to use more focus there.
How do you incorporate finishing in your practices specifically – is it more through small sided games with goals and short fields, or more shooting specific activities?"
Thanks for the question Ryan!
Each week I run a session that is focused on technical training and one that focused on team training. The technical training session always includes finishing of some kind. Most of the time finishing is incorporated into an activity with other technical actions like a passing pattern that goes to goal. Other times it's specifically focused on the technical aspects of ball striking like the progressive shooting session that I shared on the podcast.
I also try to include finishing into the team training so that whatever we're working on finishes on goal.
Dominating a game and losing is a part of the game at every level. I'm glad that you were happy with performance. That will pay off in the long term.
In this Episode
I had planned to talk with Yael Averbuch this week but I ran into some technical issues and had to postpone. Yael is getting married this weekend so our interview will have to wait until after the first of May.
Last week's listener question from Matt asked about how to identify issues with a training session. I pointed him back to episode #75 for ideas of what the problem might be. That made me realize how long it's been since I discussed this very important topic. So today I'm going to share the main portion of that episode in hopes that it will help other coaches understand why their session just isn't working.
Future Episodes
On Tuesday I was able to attend First Team Training for SPORTING KC during our Academy Affiliate Observation Day. They asked us to wait until after this week's game to discuss any specifics about the session so next week I'll talk about that experience and why you should look for an opportunity like this with your local club.