Podcast: Play in new window | Download
Subscribe: Apple Podcasts | RSS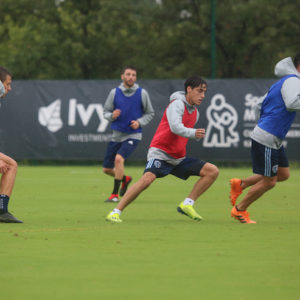 First of all I have to apologize for not uploading this episode last week. I had everything planned and then my internet connection went down. If you've ever had to deal with a cable company you know that nothing ever gets fixed quickly. I wasn't going to have internet back until Monday so I decide to sit on this episode for a week.
There's two interesting things that happened recently. One was an incident when a player was injured in a tackle. The other team gained possession and rather than kicking the ball out of play they went down and scored.
The other team were not happy! Eventually the coach for the team that scored told his players to let the other team score uncontested.
I think this just shows that it's time for everyone to let the referees decide when to stop play and when to allow it to continue. Enough of this, "Kick the ball out for us because we have an injured player." Play to the whistle.
A separate but related incident happened in my youth game when player from my team heard a whistle on another field and picked the ball up in our box. The referee awarded a PK but the opposing coach had his player kick it back to our goalkeeper.
It was easy for him to do this since his team was up by two with only seconds to play but it raises the question about intentionally missing a PK if there's an obvious error by the referee. Again, I think we should all stay in our lane; the players should play, the coaches should coach and the referees should official the game.
I'd love to hear your thoughts.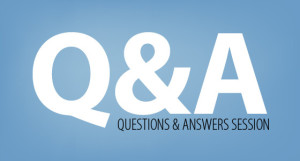 Today's question comes from Adam. He's asking about training a pool of players rather than a team.
Adam says,
"What are your thoughts on a pool of players who train together, are rostered between 2 teams and find out which team they will play matches for on the weekend during the preceding week?
Pros to development seem good. Logistics for parents seem like a hurdle, but if the league would schedule the two teams back to back weekly it wouldn't be that much of a pain."
Thanks for the question Adam!
I like the idea of training a pool of player. This has worked well for me with U9 and U10 players since the rosters are smaller. I'm not sure how well that would transfer to older age groups with larger rosters.
The roster for games didn't change drastically from week to week. If the first team needed players I would pull guests from the second team. The real benefit was in training.
We haven't put teams together like this in the last few years but I thought it worked well and would do it again.
In this Episode
A few weeks ago I had an opportunity to attend the SPORTING KC Academy Affiliate Observation Day. Today I'll walk you through that experience, what I learned from it and why you should look for a similar opportunity in your one area.
Future Episodes
Next week I'll be talking to Yael Averbuch about her journey from a family with no soccer background to playing at UNC, with the Women's National Team and a having professional soccer career. We'll also discuss her passion for helping soccer players of all ages improve their technical ability.