Podcast: Play in new window | Download
Subscribe: Apple Podcasts | RSS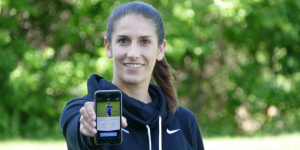 I had a team play in a tournament that used grass fields last weekend. This is the first time any of my teams have played on grass this spring.
In my opinion a good grass field is better than a turf field but it has to be a good grass field. The fields we played on this weekend were good in the past but aren't what they used to be.
We're just not used to playing on grass anymore. It slows everything down so much that it's hard for the players to get their rhythm and time.
It's good for them to play in new environments and different conditions but in the long term I feel that training and playing on turf is more beneficial to the player's development.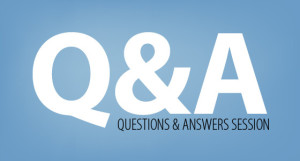 Today's question comes from Kevin. He's asking about the timing of tryouts.
Kevin says,
"In this past week's episode you were discussing tryouts coming up soon and it really struck a nerve with me because of what's going on in my home state. Here in NJ there is no control over when clubs have their tryouts and each year it has gotten earlier and earlier. This year we held our first set of tryouts in the first week of APRIL!!
My U12 hadn't yet played a game in the spring and my U15 team had played just 5 games together because they didn't play in the fall due to high school soccer. I feel that it's getting to the point where it's negatively affecting youth soccer in general and the kids specifically.
We have tryouts in early April, make cuts/selections and then we have to navigate the entire spring season; 10 league games, 2 tournaments, state cup and regional cup events etc. with players on your roster that are either leaving your team for another (and are mentally checked out), or cut and are just not engaged at the level that they should be.
I am very fair and will not treat a player differently regardless of the decision they have made because I moved around once or twice in my youth career and I understand that it's a reality. But the unfortunate thing that I am dealing with is how to motivate these players leaving to still care, and more importantly how to keep the rest of the group engaged along the way.
I have dealt with both aspects of this from cutting 6 players from my U14 team last year, to losing 3 talented ones from my U12 group this year so I, unfortunately, have had the pleasure of dealing with this far too often lately.
What I want to know from you is, does KC mandate when your tryout periods are to be or are you just more intelligent out there and conduct things the way they should be done? "
Thanks for the question as always Kevin!
That sounds like a very difficult situation. I can't imagine cutting a kid and then having them on the team for the next two or three month. I don't think that's helpful to anyone.
The Kansas Youth Soccer Association doesn't allow teams to have tryouts before the Saturday after State Cup has concluded. That means that we have tryouts before teams have had a chance to go to Regionals or Nationals but it's a far better system that what you described in NJ IMHO.
In this Episode
This week I'll share the second half of my conversation with Yael Averbuch. We talk about the motivation behind her development of the Techne Futbol skill development app and how players can use it to take charge of their development.
Future Episodes
There are a lot of changes to the Laws of the Game that take effect June 1. Next week I'll look at each of those changes and how they will impact the game in general but specifically young players.