Podcast: Play in new window | Download
Subscribe: Apple Podcasts | RSS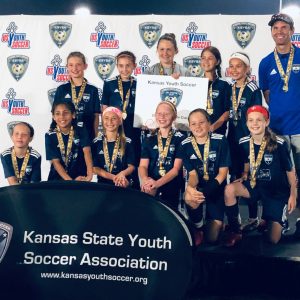 There were so many things going on last week that there just wasn't time to put the podcast together. I had every intention of doing it but by the time Wednesday came around I knew it wasn't going to happen.
Two weeks ago my U11's participated in Jr State Cup. As you can see from the photo it worked out very well but it didn't start that way. You'll have to listen to the episode for all of the details.
After that we had a week of Pre Tryout Camp. This provides players with the opportunity to prepare for tryouts the following weekend and it gives the coaches a chance to see some of the new players that are planning to tryout for the club.
Then came tryout weekend. Once again we had nearly 2,000 players attend tryouts and we formed more than 100 teams.
I've talked about our tryout process in previous episodes but it's something you'd have to experience to truly appreciate everything that goes into it.

THE PARTNER THAT MAKES YOU A BETTER COACH
SenseBall is the training soccer ball developed by CogiTraining, the revolutionary soccer training method implemented in soccer clubs and Federations around the world.
SenseBall is specifically aimed at young players between 6 and 20 years of age. Practiced individually or in groups, SenseBall improves a players touch and feel for the ball while helping them to become two-footed.
As a coach, encouraging your players to practice with the SenseBall in training or at home will bring them many benefits.
TRAIN LIKE A PRO. SenseBall is used by the youth teams of AC Milan, Sporting Kansas City, RSC Anderlecht, KRC Genk, FC Nantes, the Belgian Football Federation and many others.
ACQUIRE THE ESSENTIAL SKILLS OF MODERN SOCCER. Learn to control, guide and kick the ball perfectly thanks to repetition.
BECOME A TWO-FOOTED PLAYER. SenseBall is designed on the principle of bilateral activity. Thanks to the practice of SenseBall, they make an average of 500,000 touches of the ball in one season and use their left foot as many times as their right foot.
AVOID INJURIES. Improve their concentration, perception, coordination and synchronization.
There are special discounted prices for orders of 10 or more! Shipping is FREE.
Get SenseBall now by going to senseball.com and become a better soccer coach!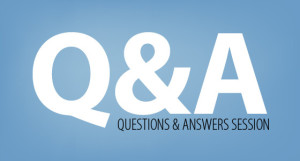 Today's question comes from Matt. He's asking about tryout ethics.
"My son has been with a club for three years. I have been the manager for those three years. He is a very good player looking to get better. In our minds, that means we want him in the middle of the talent pool, not the top. I guess the theory is that he will have players around that push him.
His biggest complaint is that players around him don't take trainings seriously enough, hence, the team is stagnant.
My question is, what is owed of all parties involved once the season ends, specifically what is owed of us to communicate his projected departure from the club ?
Here are the things that are our concerns/considerations:
• Timing: We have two games left and don't want to disrupt the current season with drama. However, waiting makes me feel like we are holding out, not letting parents know so they can plan accordingly (what ever that means for them).
• The chain of communication: Who speaks first? As a parent I want to empower my son to share the news with his coach. The complexity is, he's saying goodbye to this coach anyhow because we were getting a new one. So now I feel he has two to talk two, one to thank for all he's done to help him, and one to inform he won't be playing for him the next year…that seems like a lot of responsibility for a 12 year old.
• Other players/parents: We lost 5 players two years ago…not one of them let us know they were leaving…it felt very underhanded. We don't want to leave that same feeling or perception with our parents. It seems like basic respect and courtesy. The impact dropped us from Tier 1 to Tier 2 for the fall season. We stayed with the team, though at the time the coach let me know he'd understand if we didn't (at the time it was the right move for my sons development).
• Other thoughts….Me as manager, who fills my role at tryouts (signing players) etc. I feel like I am shorting them too. Silly thing is, it's a volunteer position! There is absolutely no compensation, though it does has its advantages (I get to choose the hotels, lol).
With tryouts around the corner I have to imagine there are thousands of other players switching clubs that are maybe thinking like this, or maybe not but should be.
In short, what is the process for a player leaving a club? The flip side or counter argument might be there isn't any loyalty or obligation. I mean, coaches could cut a player at tryouts anyhow, right? (This has happened where players on the top team were not offered at all the next season…it's rare, but out there)."
Thanks for the question Matt!
I think an episode on tryout ethics (both for the coach and the player) could be interesting. I've addressed some of these issues in other episodes but never all at once.
He's my quick opinion on the subject. Coaches should communicate the status of each of the players by telling parents if they feel like a kid is on the bubble and could be cut/moved down a team. Coaches should ask everyone on the team to let them know if a family is considering changing teams. Then it's up to the parents to communicate with the coach. This means that both parties have been honest in their intentions going into tryouts.
I would wait until the team is done with their games to communicate with the coach. There's no real preparation that can be done. It's enough to know before tryouts start.
In this Episode
As I said a few weeks ago, I've had the opportunity to be part of the second pilot course for US Soccer's new Director of Coaching License. Today I share how this continuing experience is highlighting the important roles and responsibilities of a Director of Coaching.
Future Episodes
Next week I'm going to discuss the off season. What should coaches be doing after one season is over and before the next one begins to put their teams in the best position to start off the new soccer year on the right foot.