Podcast: Play in new window | Download
Subscribe: Apple Podcasts | RSS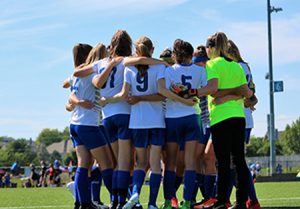 With tryouts behind me. The focus this week switched to preparing the recreational league for the fall season.
We also have our preseason team meeting this weekend so I'm getting ready for that as well.
The USYS Presidents Cup Midwest Regionals was hosted by the Scheels Overland Park Soccer Complex last week. That gave me the opportunity to watch teams from a round the midwest that came to compete.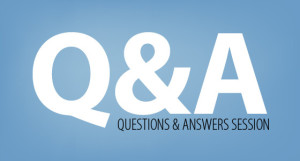 Today's question comes from Richard. He's asking about PreSeason Camp ideas.
Richard says, "I am the head coach for our 2010 boys teams (U10) and we run a week long, end of the summer camp before our fall season training starts. How would you recommend structuring these sessions? I will have 20 or so kids with a mix of first, second and third team players. Would you structure as a first half progressive technical practice, followed up with small sided games, to full field type games? The sessions will be 1.5 hours in the evening, on a Mon-Thurs format."
Thanks for your question Richard!
I've done a number of different podcasts on pre Season Training in the past. The best way to find them is to type, "Pre Season" into the search box at CoachingSoccerWeekly.com. Those episodes describe different ways that I've structured my pre season sessions in the past. There's no one right way for every age group and every team so hopefully you'll find some ideas in these episodes that will help.
In this Episode
As I've just finished one season I now find myself preparing for the next one. Today I'll describe my process for winding down the previous year and preparing for the next one.
Future Episodes
Next week I'm going to share my ideas for planning your pre game, half time and post game team talks. These are important teaching moments that you need to make sure that you get the most out of. Going in with a plan will help you get the most out of opportunities to impact your players.