Podcast: Play in new window | Download
Subscribe: Apple Podcasts | RSS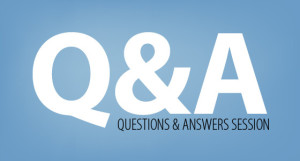 Last Sunday was one of my favorite days of this year. I called it, "Soccer Sunday". With the US Women's National Team in the World Cup Final in the morning and the US Men's National Team in the Gold Cup Final that night it provided a great day of soccer.
The Women's World Cup Final was great.  I thought we played very well and controlled the game. The use of VAR for the PK was perfect in my opinion. That is the kind of call it was meant to catch. The referee didn't have a good angle to see the contact. As soon as she saw it on the replay she was able to make the decision.
I was happy that we created a good from open play as well. The second goal put the game out of reach and was a fair result.

THE PARTNER THAT MAKES YOU A BETTER COACH
SenseBall is the training soccer ball developed by CogiTraining, the revolutionary soccer training method implemented in soccer clubs and Federations around the world.
SenseBall is specifically aimed at young players between 6 and 20 years of age. Practiced individually or in groups, SenseBall improves a players touch and feel for the ball while helping them to become two-footed.
As a coach, encouraging your players to practice with the SenseBall in training or at home will bring them many benefits.
TRAIN LIKE A PRO. SenseBall is used by the youth teams of AC Milan, Sporting Kansas City, RSC Anderlecht, KRC Genk, FC Nantes, the Belgian Football Federation and many others.
ACQUIRE THE ESSENTIAL SKILLS OF MODERN SOCCER. Learn to control, guide and kick the ball perfectly thanks to repetition.
BECOME A TWO-FOOTED PLAYER. SenseBall is designed on the principle of bilateral activity. Thanks to the practice of SenseBall, they make an average of 500,000 touches of the ball in one season and use their left foot as many times as their right foot.
AVOID INJURIES. Improve their concentration, perception, coordination and synchronization.
There are special discounted prices for orders of 10 or more! Shipping is FREE.
Get SenseBall now by going to senseball.com and become a better soccer coach!
In this Episode
I receive so many great questions each week that I don't have time to share them all on the podcast. So I thought this would be a good week to go through a bunch of them.
Future Episodes
The US Youth Soccer Nationals are going to be here in Overland Park in a couple of weeks. On next week's podcast I'll discuss the different National events that we have and discuss the positives and negatives associated with each one.