Podcast: Play in new window | Download
Subscribe: Apple Podcasts | RSS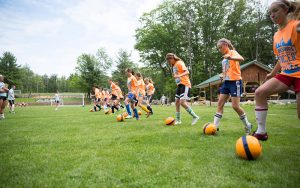 It's great to have completed the Director of Coaching course. Last weekend I finished the revisions for my assignments and the reflections on each assignment. Now I'm just waiting to hear if everything I've turned in is satisfactory or not.
Now my attention has turned to preparing for the recreational league season as well as my first week of training with our competitive teams. There's a lot to do in the next three weeks and then everything will be up and running for the fall.
I'm doing all of this while the US Youth Soccer Nationals are happening right outside of my office window. I've taken some time watch a bit but I'm hoping to catch some of the semi's and finals over the weekend. There are some great teams playing great soccer and it feels like a waste not to take time to watch more.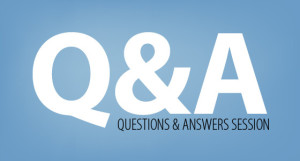 Today's question comes from Vutu, He's asking about what to do at the Kickoff.
Vutu says, "Do you have any plays or concepts that you run for kickoffs? I coach a variety of age groups (both genders) and my players will always ask at some point during the season – hey coach, can we do "something" on the kickoffs?
I tend to resort to a very basic idea of having someone who can provide a penetrative pass receive the initial kickoff "pass" backwards. This player then tries a "Hail Mary" play so to speak to two or three ball winners flooded on one side of the field. From there my instructions may get a little more specific – "play the ball in front of their left back," "or behind," and so forth. I feel that this "hail mary" idea is direct and accomplishes a lot of things, but to me it is not very creative or inspiring for the players, sometimes even boring. Some players have expressed that playing possession at the kickoff was boring or not creative enough.
Ideally I would like to create a space for the players to combine ideas, plan, and decide for themselves but I feel that I have tried unsuccessfully to do so and could really use a new set of tools.
Are there other approaches to this question? Does your team possess the ball and invite the defenders to commit from the onset of the kickoff? Do you go direct? Both? What are some of the catch phrases you have been telling your players for the kickoff?"
Thanks Vutu.
To be honest, I just want my teams to go forward and either find a give and go through the middle or a pass wide to winger.
The only thing I don't want us to do is go backward. I've seen more teams get in trouble going backward from the start.
We don't do anything complicated or rehearsed. Get the ball going forward into the opponent's half. If we have to go backward from there to keep the ball that's fine. Just don't go backward from the kick.
In this Episode
In recent years the coaching methodology has moved away from drills and exercises. The focus has moved to more functional, game related activities. Today I want to talk about whether or not there's still a place in our training curriculum for isolated technical training.
Here's the link to the Australian Skill Acquisition Manual that I talk about in the episode.
Future Episodes
I've got something completely different planned for next week's episode. I'm not sure how it will go but I'm excited to give it a try. If it's something I think you'll find interesting and useful I'll share it. If it's not, this may be the last you hear about it.