Podcast: Play in new window | Download
Subscribe: Apple Podcasts | RSS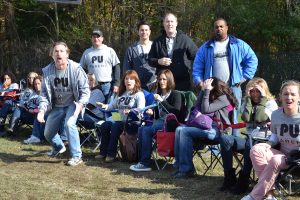 Wow! It's hard to believe that this is the 200th episode of the podcast. I'm so grateful to everyone who listens and supports the show by commenting, emailing a question or posting a link on social media. Even just mentioning the show to a fellow coach helps to spread the word.
This was the first week of games for my teams. Early season games mean that we were missing a few players. That gave me a chance to bring in guest player to make up the numbers. It's never too early to start looking at players on the team below to see if they're able to compete at the level of my players.
Playing in August also means that we're playing in the heat. That's an even bigger challenge when the kids haven't been playing all summer. Fortunately the league has been smart and instituted water breaks halfway through each half.
One of my teams played their first 11 v 11 game. That's always a challenge but the girls played well and enjoyed the new larger sided game.

THE PARTNER THAT MAKES YOU A BETTER COACH
SenseBall is the training soccer ball developed by CogiTraining, the revolutionary soccer training method implemented in soccer clubs and Federations around the world.
SenseBall is specifically aimed at young players between 6 and 20 years of age. Practiced individually or in groups, SenseBall improves a players touch and feel for the ball while helping them to become two-footed.
As a coach, encouraging your players to practice with the SenseBall in training or at home will bring them many benefits.
TRAIN LIKE A PRO. SenseBall is used by the youth teams of AC Milan, Sporting Kansas City, RSC Anderlecht, KRC Genk, FC Nantes, the Belgian Football Federation and many others.
ACQUIRE THE ESSENTIAL SKILLS OF MODERN SOCCER. Learn to control, guide and kick the ball perfectly thanks to repetition.
BECOME A TWO-FOOTED PLAYER. SenseBall is designed on the principle of bilateral activity. Thanks to the practice of SenseBall, they make an average of 500,000 touches of the ball in one season and use their left foot as many times as their right foot.
AVOID INJURIES. Improve their concentration, perception, coordination and synchronization.
There are special discounted prices for orders of 10 or more! Shipping is FREE.
Get SenseBall now by going to senseball.com and become a better soccer coach!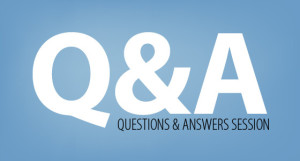 Today's question comes from Matt. He's asking about substitutions.
Matt says, " I have a question about substitutions.  I coach a U12 rec team and have typically subbed every 5-6 minutes or so.  However, I am starting to wonder if I should be subbing at the quarter mark (30 minute halves, 9v9).  Positives are the girls get more extended playing time and get to work on things in the rhythm of the game, which probably benefits them long-term.
I worry about stamina for a prolonged period for about half the players, bad match ups for an extended time, more difficulty making minor coaching points on the sidelines and if they will get bored on the sideline.  They run as much when we scrimmage at the end of practice though.  Your thoughts?"
Thanks for your question Matt!
My biggest concern at the younger ages (U12 and below) is having the players get bored and out of the flow of the game. If I were in your situation I'd be subbing every 5 or 6 minutes as well.
In this Episode
Back in episode #83 I talked about Stealing Our Player's Learning Opportunities. That was really focused on the coach's role. Today I want to talk about the impact of parents coaching from the sideline on their children and the team.
Here's the video I talked about in the episode:

Future Episodes
I have a couple of interviews and topics planned for the coming weeks but I haven't settled on one for next week. I received some great suggestions last week so feel free to email me if there's something you'd like me to cover.