Podcast: Play in new window | Download
Subscribe: Apple Podcasts | RSS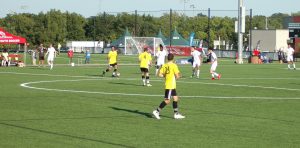 I only had one team in the tournament last weekend so it was almost like having a weekend off. It was nice to focus on just one team for the whole weekend. It was my U12 team that is playing in the U13 11 v 11 division.
They've really made the move to 11 v 11 must smoother than I thought they would. It's helped that half of our games have been against other U12 teams playing up so I'm sure it will get more challenging but it's been a good start.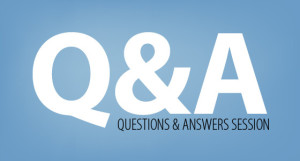 Today's question comes from Arni. He actually sent me a bunch of great questions but I picked one out to share today. He's asking about what to prioritize with his team. They're playing 7v7 so I'll assume they are U10's.
Arni says,
"In our league we can have one 1.5 hour practice or two 1 hour practices per week. I've opted for the two practices figuring that two hours is better than one and a half but a lot of my players miss at least one practice per week and it makes it hard to plan sessions and keep everybody progressing. This season I'm switching to the single 1.5 hour session. I would rather have the whole team and have time to progress through an activity a bit.
Kind of like the Australian "GIG" model. Another format I have experimented with is that since have 12 players on the team, I would split them into teams of 4, and have my co-coach run competitive team activities with 2 teams while I focus on skill work with the remaining team, then rotating every 10-15 minutes. Initially the boys were very motivated by the competitiveness of the practice but it fizzled out because we couldn't maintain it when we were missing more than 3-4 boys. We have so many things to work on but the season is so short, only 8 games and only 1-2 weeks of practice before the games start. How would you manage this? What would you prioritize? "
Thanks for your question Arni!
I would suggest using the Play – Practice – Play or GiG practice format and alternate between attacking and defending topics so that the players are learning the key player actions on both sides of the ball. This is also an enjoyable way for them to learn. In a short season with only one training session per week I wouldn't focus on any isolate technical exercises I would go all in on PPP.
In this Episode
With my U12 team moving to 11 v 11 this year I've thought a lot about which formations would be best for helping them to learn the game. Today I'll share the six formations that I think make the most sense for young teams making the transition from small-sided to full-sided games.
Here's the link to the Play – Practice – Play Training Sessions I talked about in this episode.
Future Episodes
I'm just getting out of the crazy period for the recreational program so I'll be able to start planning the next episodes but for this week it's still going to be a game time decision. Tune in next week to hear what I decided.