Podcast: Play in new window | Download
Subscribe: Apple Podcasts | RSS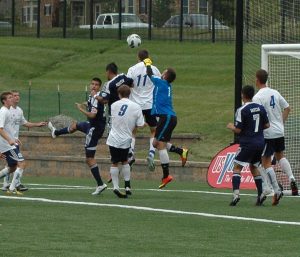 I had three teams in a tournament last weekend. As with all early season tournaments in KC it was HOT. Two of my teams were playing in their own age group and one was playing up. The two playing on-age both made the final. One lost on PK's and the other won. I think the players learned some good lessons from the experience. You can listen to the episode for more details.
The team that was playing up had an up and down weekend. At times we played great, at other times we got sucked into the other teams game and lost our personality as a team. When you're playing up it's hard to stick to the way want to play and not fall into an attitude of just trying to compete.
It's an early season tournament so I'm going to use this to focus the team on who we are and how we want to play.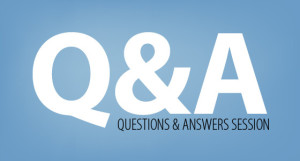 Today's question comes from Arni again. He sent me a bunch of good ones so I thought I'd share another. His question is about building out of the back.
Arni says,
"Obviously we all aspire to play beautiful skilful ball up the whole field and I know the path there is often times painful… but man, it's been rough. In previous seasons we focused a lot on individual ball skills with activities involving 1 ball per player, Sharks and Minnows, Monsters and Aliens, Gladiators, etc. As a result I think our team has progressed well as far as ball skills go but tactically we are really lagging.
So, last season I changed it up a bit and put more of a focus on tactical work early. I guess the end results weren't amazing and we probably didn't progress as much on skill as we might have otherwise. We still struggled with advancing the ball against heavy pressure and honestly, maybe the smarter tactical play would be to kick it long sometimes. But, since we didn't work on kicking it long (other than an occasional game of Clean the Yard) it's not really a skillset we possess. Even if we did it's really hard to get 8 and 9 year olds to evaluate when to kick it long and when to solve pressure with short passes.
I worry that if I introduce the long ball that will become a crutch. I'm thinking about working long passes into our training plan…
Would you consider that? How would you work on that? Or how would you approach this generally for a U10 team?"
Thanks for your question Arni!
I hear this type of question a lot, especially from younger teams. I say that you should stick to it and keep training the kids to keep the ball. There's nothing wrong with finding a longer pass to an open team mate. I just don't want them kicking it forward just to kick it forward. The long term benefit far outweighs the short term challenge.
Today's question comes from Arni. He actually sent me a bunch of great questions but I picked one out to share today. He's asking about what to prioritize with his team. They're playing 7v7 so I'll assume they are U10's.
Arni says,
"In our league we can have one 1.5 hour practice or two 1 hour practices per week. I've opted for the two practices figuring that two hours is better than one and a half but a lot of my players miss at least one practice per week and it makes it hard to plan sessions and keep everybody progressing. This season I'm switching to the single 1.5 hour session. I would rather have the whole team and have time to progress through an activity a bit.
Kind of like the Australian "GIG" model. Another format I have experimented with is that since have 12 players on the team, I would split them into teams of 4, and have my co-coach run competitive team activities with 2 teams while I focus on skill work with the remaining team, then rotating every 10-15 minutes. Initially the boys were very motivated by the competitiveness of the practice but it fizzled out because we couldn't maintain it when we were missing more than 3-4 boys. We have so many things to work on but the season is so short, only 8 games and only 1-2 weeks of practice before the games start. How would you manage this? What would you prioritize? "
Thanks for your question Arni!
I would suggest using the Play – Practice – Play or GiG practice format and alternate between attacking and defending topics so that the players are learning the key player actions on both sides of the ball. This is also an enjoyable way for them to learn. In a short season with only one training session per week I wouldn't focus on any isolate technical exercises I would go all in on PPP.
In this Episode
The ban on heading for younger players has been in place for a few years now. Some people think that we've taken a key element out of the game while others think that the game is better without heading. Today I want to look back over that time and discuss where we go from here.
Here's a list of articles that I looked at this week while preparing for the show.
Heading Ban in youth Soccer – Too Far or Not Far Enough
UEFA Could Ban Heading in Youth Games
No Hands and No Heads – An argument to end heading in soccer at all levels
Soccer heading — not collisions — cognitively impairs players
Future Episodes
I won't have a podcast for next week as I travel with one of my teams to Omaha, NE for a Labor Day weekend tournament. I'll be back in two weeks with more interview, training sessions and commentary on the latest developments in youth soccer.