Podcast: Play in new window | Download
Subscribe: Apple Podcasts | RSS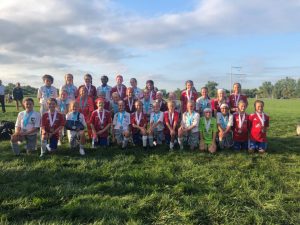 Last weekend I took one team to Omaha for a Labor Day tournament. This is a tournament hosted by Sporting Omaha that is played on a nice complex of grass fields. When we got to our first game we discovered that it was going to be played on a field that just had turf installed. Our players were very pleasantly surprised.
We got off to a good start with a win and then came back in the afternoon to play a very physical team with one outstanding player. We were up 2-0 at halftime but they had hit the bar once and nearly score two other time. They scored two early goals in the second half and then went ahead 2-3. We came back to tie the game and then score a fourth with 8 minutes to go. Their best player got loose again with a minute to go to tie the game at 4-4.
In the morning we needed to win 2-0 to go through to the final automatically. We scored two in the second half to advance to play Sporting Omaha in the final. After a playing well in the first half we conceded a goal from a mistake coming out of the back and couldn't come back from the deficit.
It was a great weekend, four games, three of which were really challenging and a 2nd place finish.

THE PARTNER THAT MAKES YOU A BETTER COACH
SenseBall is the training soccer ball developed by CogiTraining, the revolutionary soccer training method implemented in soccer clubs and Federations around the world.
SenseBall is specifically aimed at young players between 6 and 20 years of age. Practiced individually or in groups, SenseBall improves a players touch and feel for the ball while helping them to become two-footed.
As a coach, encouraging your players to practice with the SenseBall in training or at home will bring them many benefits.
TRAIN LIKE A PRO. SenseBall is used by the youth teams of AC Milan, Sporting Kansas City, RSC Anderlecht, KRC Genk, FC Nantes, the Belgian Football Federation and many others.
ACQUIRE THE ESSENTIAL SKILLS OF MODERN SOCCER. Learn to control, guide and kick the ball perfectly thanks to repetition.
BECOME A TWO-FOOTED PLAYER. SenseBall is designed on the principle of bilateral activity. Thanks to the practice of SenseBall, they make an average of 500,000 touches of the ball in one season and use their left foot as many times as their right foot.
AVOID INJURIES. Improve their concentration, perception, coordination and synchronization.
There are special discounted prices for orders of 10 or more! Shipping is FREE.
Get SenseBall now by going to senseball.com and become a better soccer coach!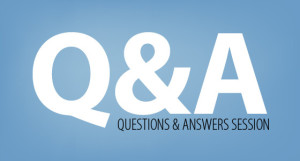 Today's question comes from Tim. He's asking about the revision to the Law governing goal kicks.
Tim says,
"Last year we spent a lot of time on Goal Kicks so that we weren't destroyed by other teams stealing the ball and scoring off of them. In the end we had our two best players alternate playing a hard ball into an overload on one sideline. This "worked' in that we stopped giving up easy goals, but we rarely made the ball up the field. When we tried playing long it was even worse. In general the other teams in our league are very aggressive about crowding the box during Goal Kicks.
My instinct is to play a short pass from the Goalie to one of the defenders, and try to dribble out. Is this a good idea? Or should we do something different? I am open to all ideas. "
Thanks for your question Tim!
I just did a video for this on the WCC YouTube channel. Here's a link to it. This is the way I'm organizing goal kicks for my teams. They're going to make mistakes and give the ball away at times but trying to play out from the back is the only way they'll ever learn to do it.
In this Episode
We've been using the Session Template software to create diagrams for our website, blogs, books and YouTube videos. I thought it would be interesting to find out more about the background of the folks behind the software, how it was developed and what they have planned for the future.
Make sure you check out the Session Template software from Academy Soccer Coach.
Future Episodes
Tomorrow I'm talking with a Director of Coaching that's doing some innovative things in his club. He sent me an email with an outline of some of the ideas and I thought other coaches might benefit from hearing a different perspective on the role of leagues, tournaments and 'friendlies' in player development.