Podcast: Play in new window | Download
Subscribe: Apple Podcasts | RSS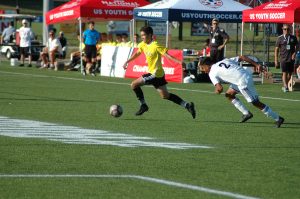 Last weekend I only had one game for each of my teams! It seemed like a weekend off 🙂 The great part about it is that the games were spread out; one on Friday, one on Saturday and two on Sunday. Even the games on Sunday were spread out by a couple of hours so it gave me some time in between.
I've been trying (sometimes unsuccessfully) to only talk to the players on the field when there's a stoppage in play. My hope is that this leaves the decision making to the players and they feel free to be creative and find their own solutions to the problems of the game. I'd like to say that I've always been able to stick to this rule but sometimes I haven't been able to resist a suggestion or two. I'm going to keep working on this because I know it will help my players feel free to play autonomously and confidently.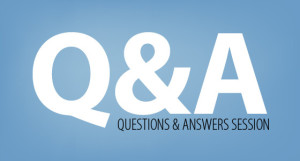 Today's question comes from Gregory. He's asking about where to play right and left footed players..
Gregory says,
"I am always curious about how coaches approach right or left footed players and their idea on positioning these players. I would love to hear your approach to your players and how you would advance them as they get older.
Example: I see a lot of offensive players on the left wing that need to bring the ball inside because they are unable to cross the ball or get a shot off. Many times making this move they become predictable and often get the ball taken away. In the same context I see right backs who have their pass down the line blocked. They get turned inside and because of only being able to use their right foot they pass the ball into the middle. Just curious how you handle this with your teams."
Thanks for your question Gregory!
I believe that young players should be exposed to playing on both sides of the field (and in the middle) regardless of which foot is their strong foot. Players will always have a preferred foot but they should be comfortable using both feet in different circumstances.
When you're talking about placing players to optimize team performance then it becomes more complicated. Flipping the 7 and 11 is very common. You'll also see the 2 and 3 swapped but that's not as common.
Personally, I don't flip my 2's and 3's but I do change the 7 and 11 for developmental purposes or based on game conditions.
In this Episode
Today I want to share another coaching conversation. In this episode I speak to a coach from Texas that has taken a somewhat unique approach to the challenges that he faces.
Future Episodes
Next week I'll talk about the eight different coaches that you will encounter if you spend enough time around soccer fields.