Podcast: Play in new window | Download
Subscribe: Apple Podcasts | RSS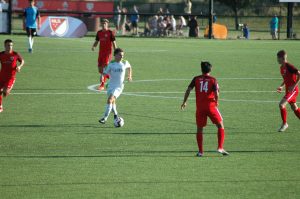 It was another hot weekend on the soccer fields. I'm hoping that it was the last weekend we'll have like this before we start to get some relief. I really enjoy the fall season so I'm looking forward to some cooler temps. It also makes it a lot easier on the players.
Three out of my four teams played really well. One just wasn't up for it on Sunday. I'm not sure if it was the temperature or if they were just a bit off. That's the great thing about coaching multiple teams, it's easier to move on after a poor performance. That is, as long as the next team doesn't pick up where the last one left off. Fortunately, I was able end on a good note.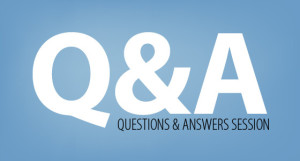 Today's question comes from Frank. He's asking about getting young players to spread out.
Frank says,
"One thing that I constantly see working with youth teams season after season: Pee Wee, U8, etc. is a lot of kids clumping together where the ball is. Do you have any lessons and/or strategies for correcting this behavior that are effective with youth players?"
Thanks for your question Frank!
One of the most common questions I get from coaches is how to get their players to spread out.
This is a video with suggestions for how to introduce this concept to young players that I did for our club's recreational coaches.
I hope you find this helpful. Let me know if you have any questions.
In this Episode
Today I want to look at the different types of coaches you're bound to see if you're around a soccer field long enough.
Future Episodes
Something that has always been difficult for me is deciding how large to make the field for small-sided game. Next week I'm going to discuss different methods for making sure the size of your field fits the goals of your session.