Podcast: Play in new window | Download
Subscribe: Apple Podcasts | RSS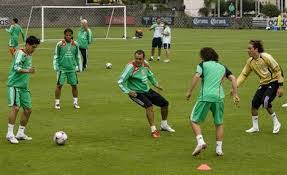 It was a crazy wet weekend. I know this podcast sometimes sounds like a weather report but it has such an impact on the game and my coaching that it's an important factor. You can listen to the episode for the details.
I'm continuing to experiment with not coaching during running play. I think it's having a very positive impact on most of my teams. However, one of the teams hasn't reacted as well to it as the others. I talk about the details more in this episode.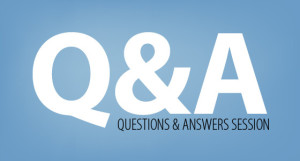 Today's question comes from Jacob. He's asking about improving player's decision making ability.
Jacob says,
"Something I have been thinking about a lot recently with my team is how to develop them into good decision makers and teach them to process the game and make good decisions quickly.
I read somewhere (I can't seem to find it now) that one of the biggest differences between professional players, say playing in the championship and the premier league, is not necessarily their level of skill but it is how quickly they are able to process the game and make the right decision.
A few ways I have been trying to get my team to work on this is through a game called 'Dutch'. I'm sure you've heard of it but it's played with 3 teams. Two teams keep the ball away from the other team. Each time the defenders win it the team that lost it is then defending. Aside from getting it started I pretty much let them figure it out from there. This requires them to be constantly scanning and communicating to keep up with what is going on.
Also in any scrimmage or small sided game we do I make them decide what formation they should be in and from there ask guided questions about their formation to force them to think about why they are doing it.
Is this something you try to work on with your teams? If so do you do it with specific drills?"
Thanks for your question Jacob!
I agree that decision making is a huge difference-maker. I try to incorporate some kind of decision into every activity. That's why the Play – Practice – Play method is so powerful; everything is game related so there's always a long of choices to be made. I've also used that three team possession game with my teams.
You're doing many of the same things that I am do to encourage the players to think about WHY they're doing what they're doing. There's not one activity that I do focused on decision making. I just try to weave it into everything in training. When you're looking at any activity you're doing just be sure that there's an element of decision making built in.
In this Episode
I'm never quite sure if the dimensions I've chosen for an activity are best for the player. I'm often just guessing. Today I'll look at a method for determining the size of the areas you use for all of your training activities and how to decide when to adjust them.
Future Episodes
Next week I'm going to take an in depth look at the US Soccer 'Coaching Tool' kit and how you can use it to improve the development environment for your players.